Since I started with wildlife photography, owls have fascinated me.
Just finding and observing these remarkable creatures during the night it's pretty challenging, let alone to photograph them successfully.
I was lucky enough to meet and work with Fundación Rapaces de Costa Rica, a Non-profit organization that is dedicated to the study and conservation of birds of prey in Costa Rica.
With them, we spent countless nights in pretty much every National Park and private reserves of the country chasing after every Owl species that can be found.
We also invested a lot of time in scouting and studying locations, nesting sites, hunting sites, and for some images, I even set up motion sensor triggers to get the image that I was aiming for.
Get out there at night and keep listening.  Be curious, There is always something to find.
On the winding path
I continued to follow
An owl sat perched
Old tree remain hollow
It's eyes were wide
Piercing through me
Claws dug in
To the barren tree
Hoot hoot hoot
A steady beat
Inviting me
To take a seat
Under the owl
I took my place
Reached for a stick
To trace
My name in the mud
Rummaged through my bag
Began to take
Yet another drag
Turning to ashes
I was in the night
Under the owl
I felt just right.
Owl poem by Victoria Ruth
Text by Chris Jimenez – TakeMeToTheWild
Consider listening to this track while going through the story. It adds to the experience.

The 14 species of owls that can be found in Costa Rica and a little bit of their lives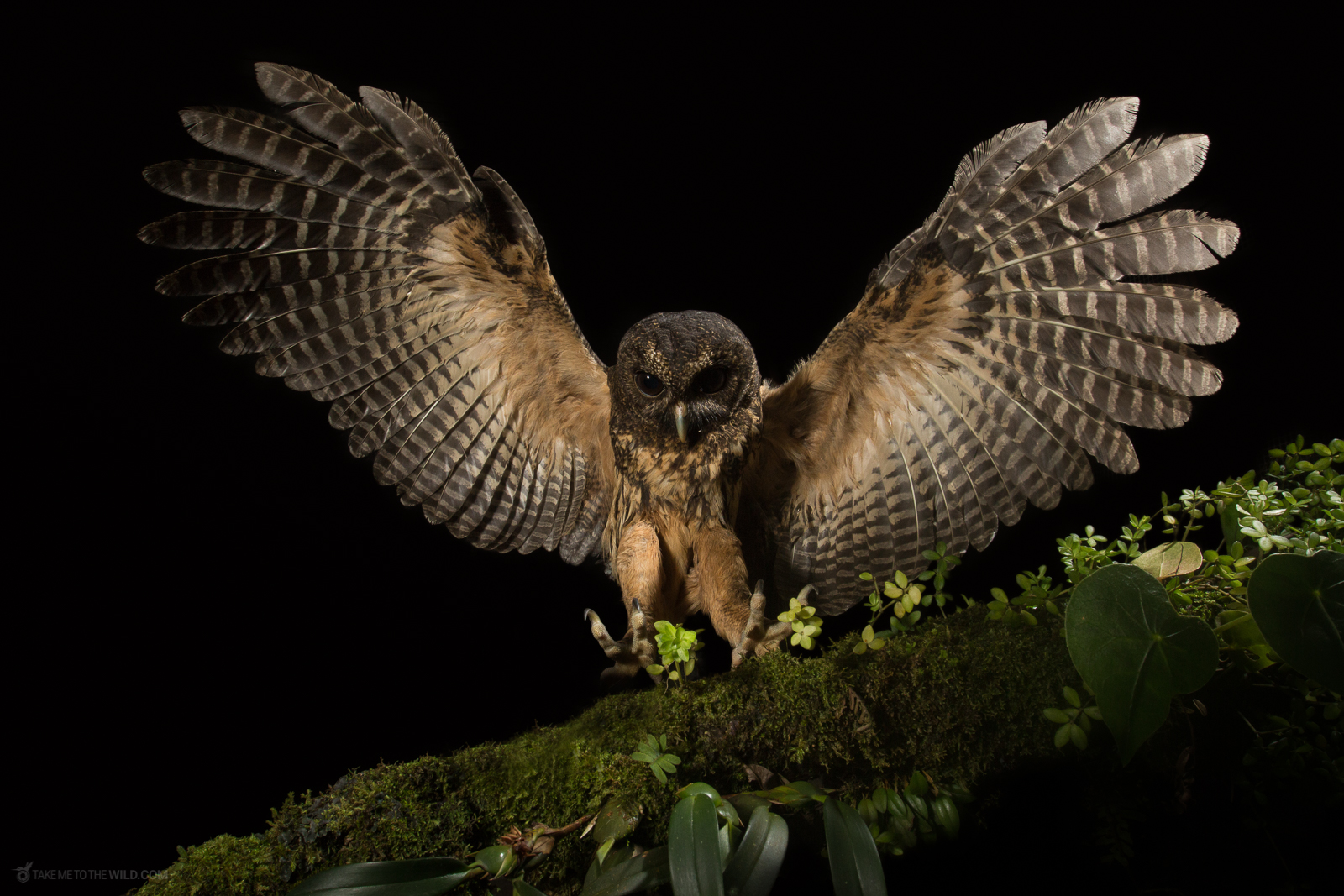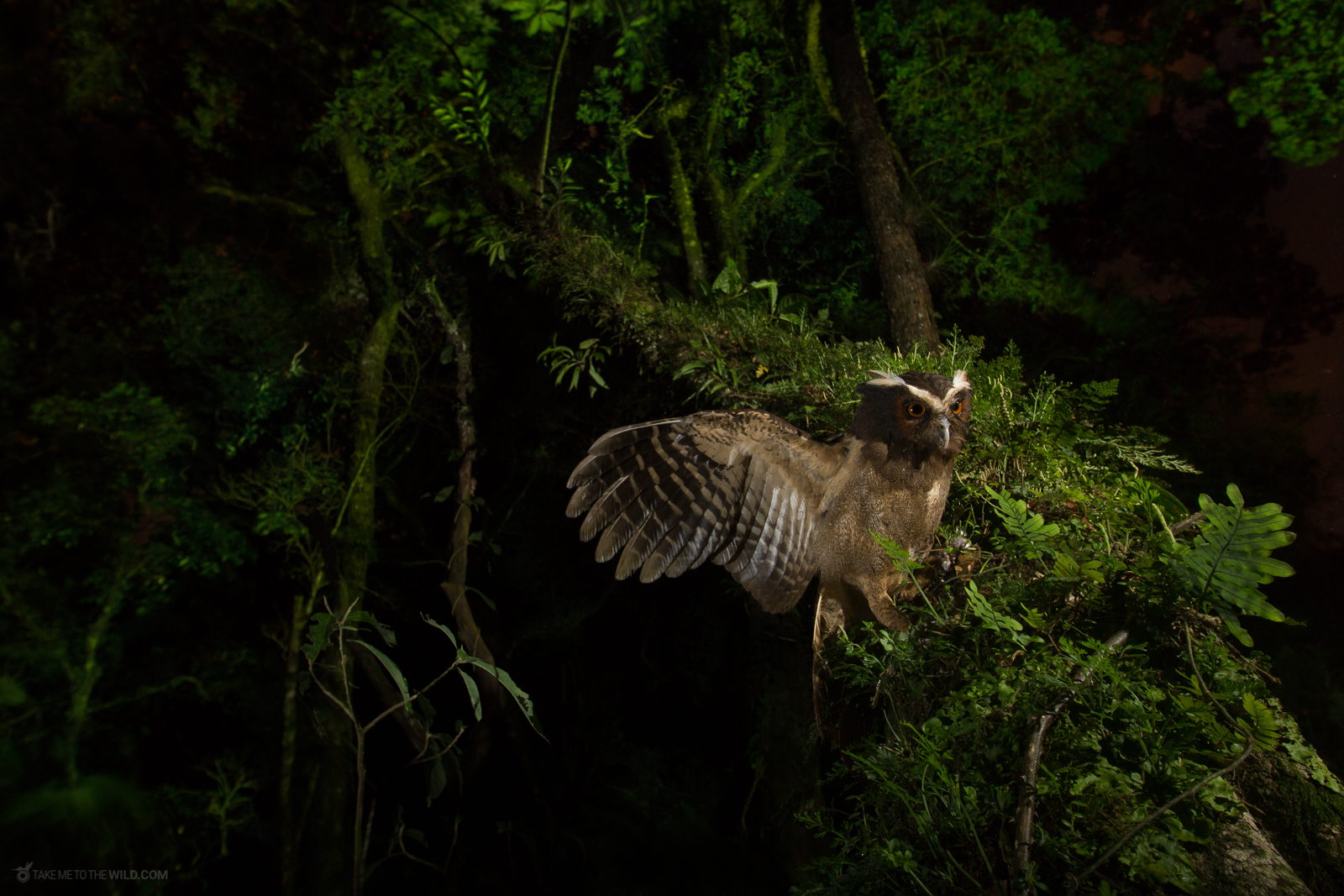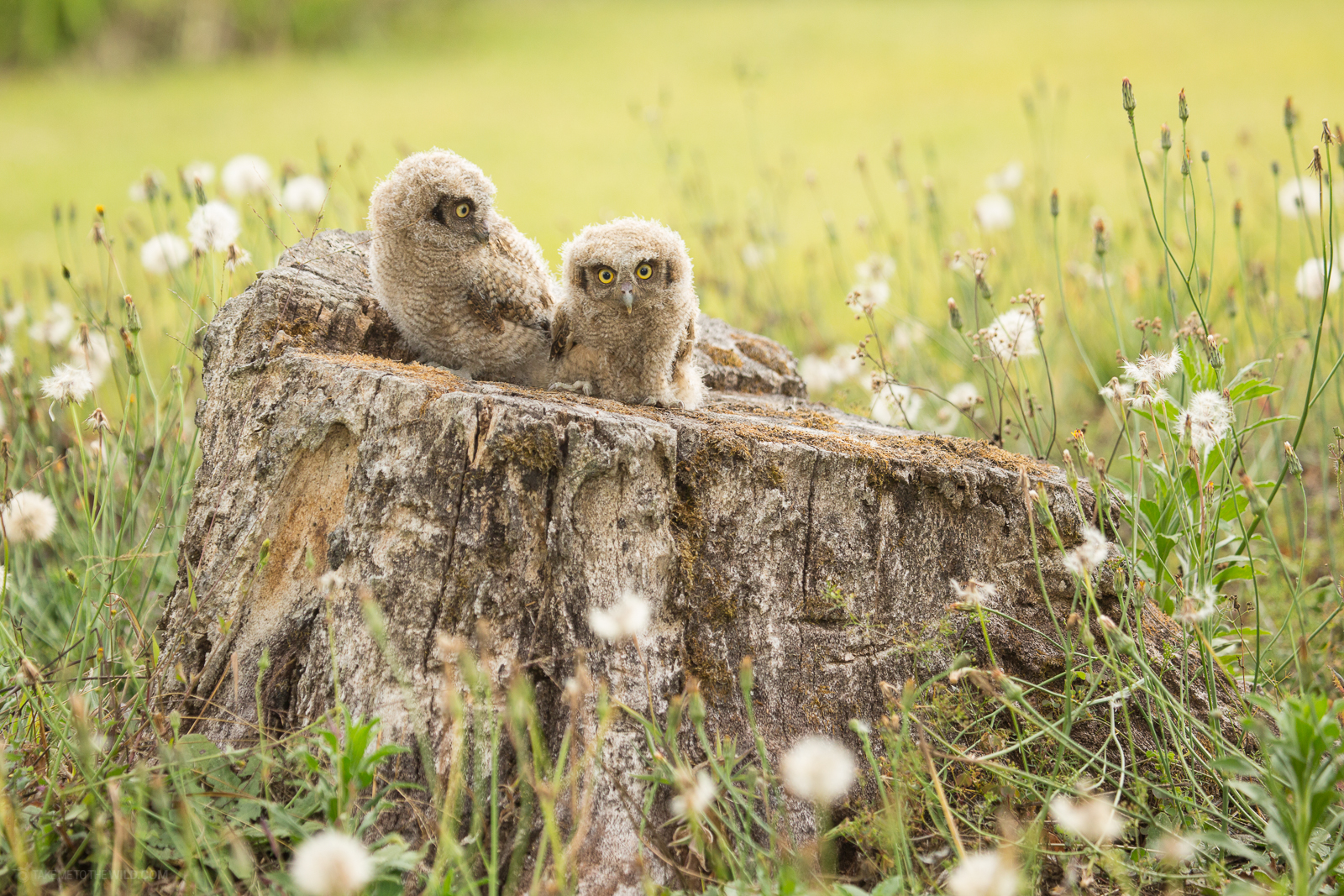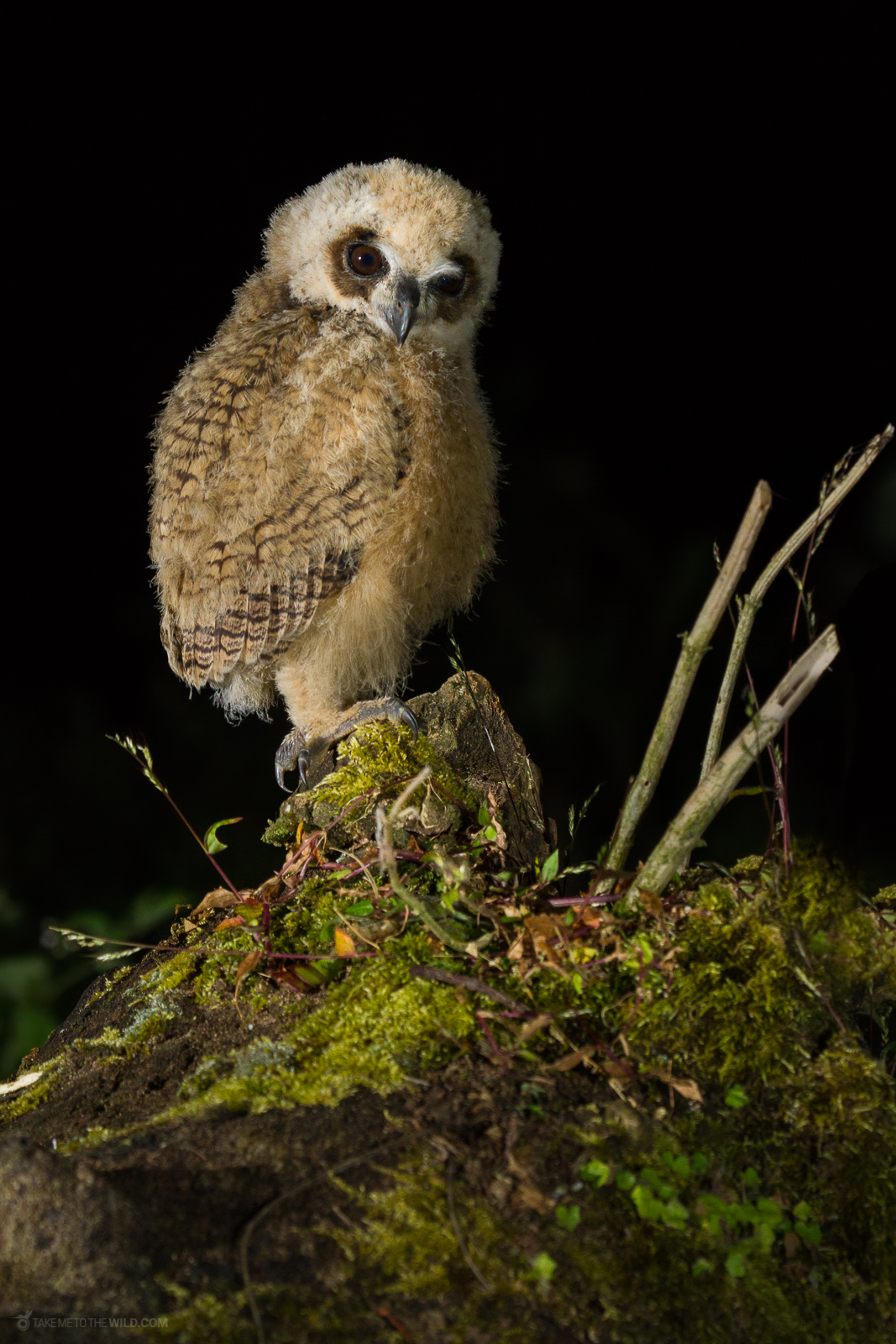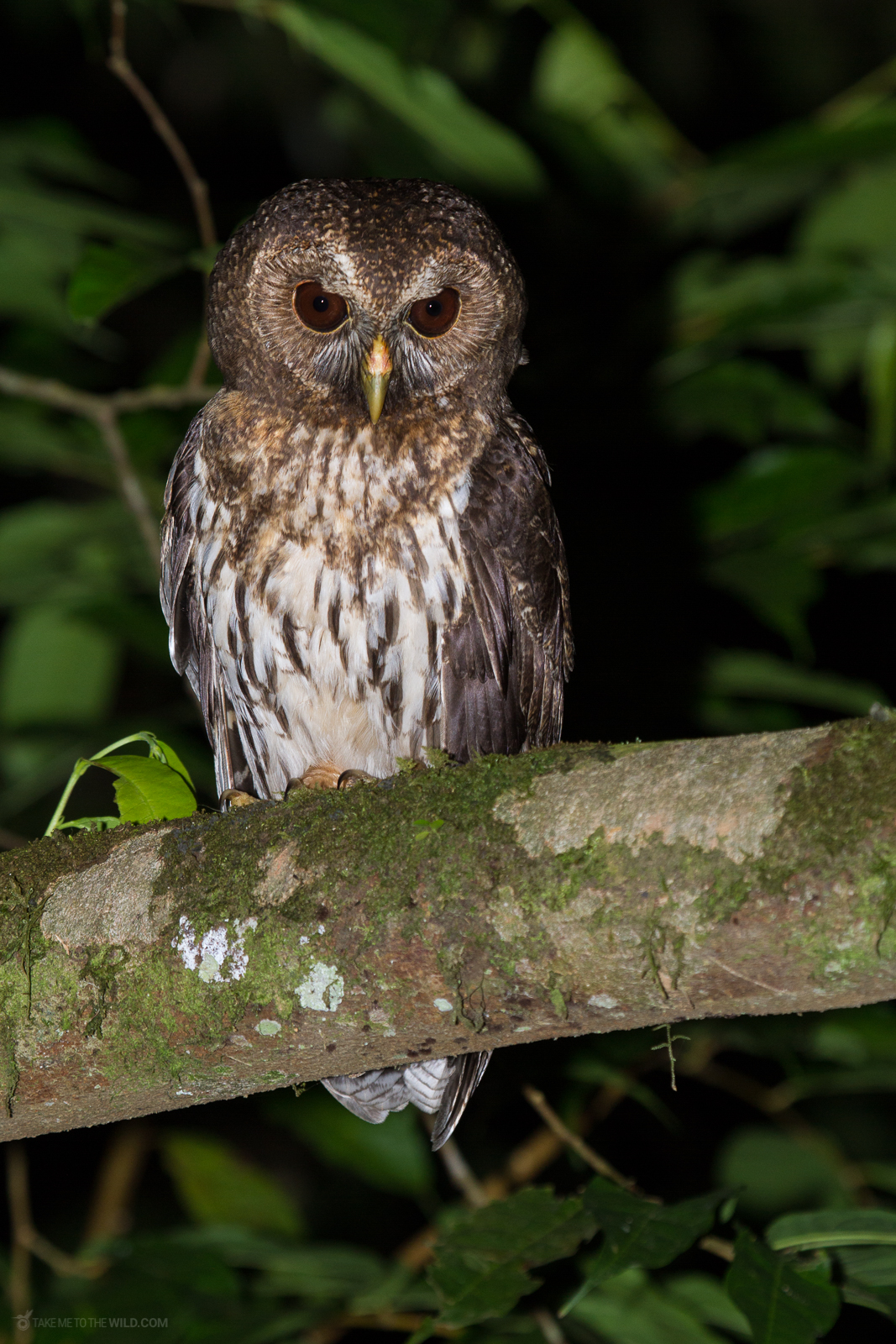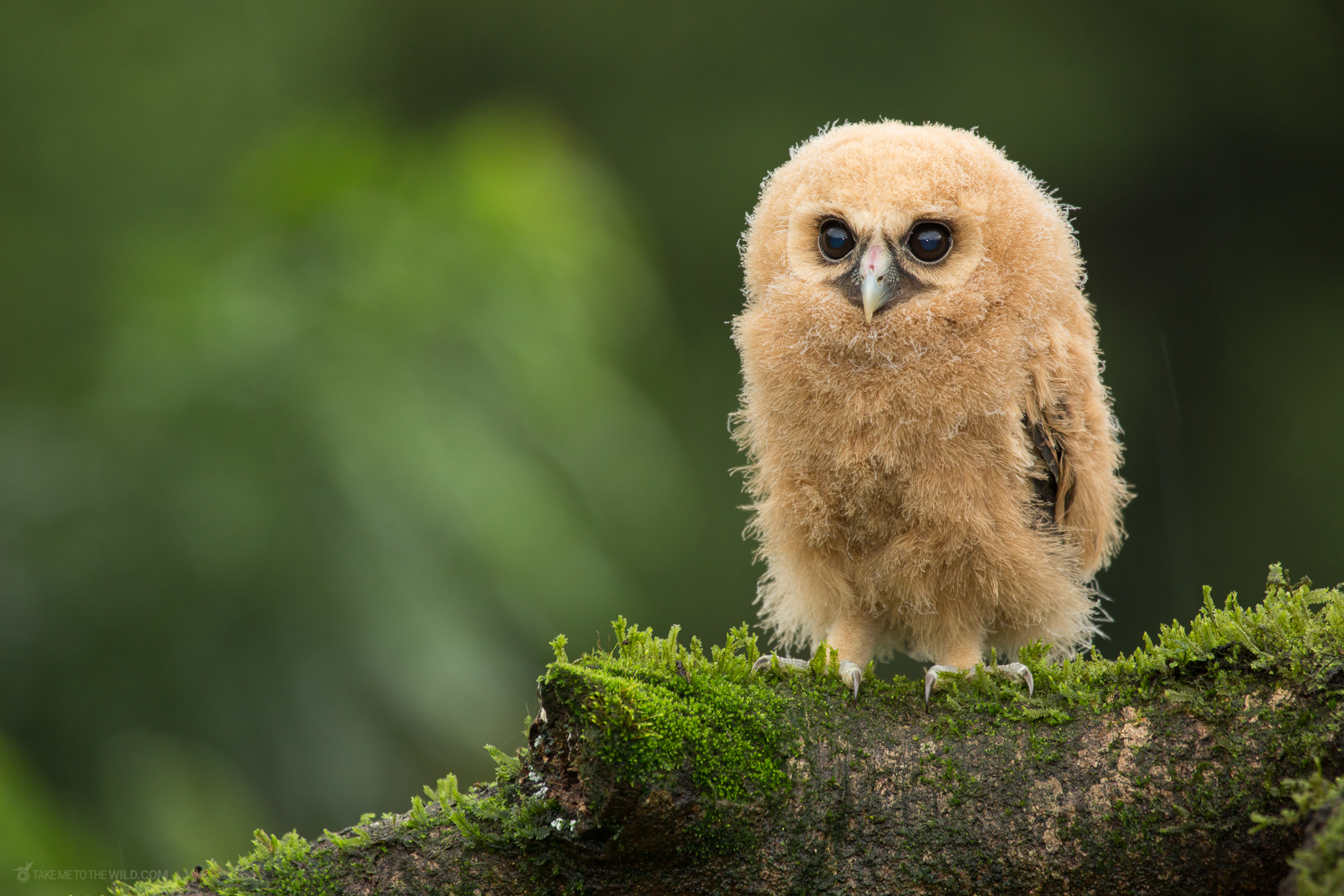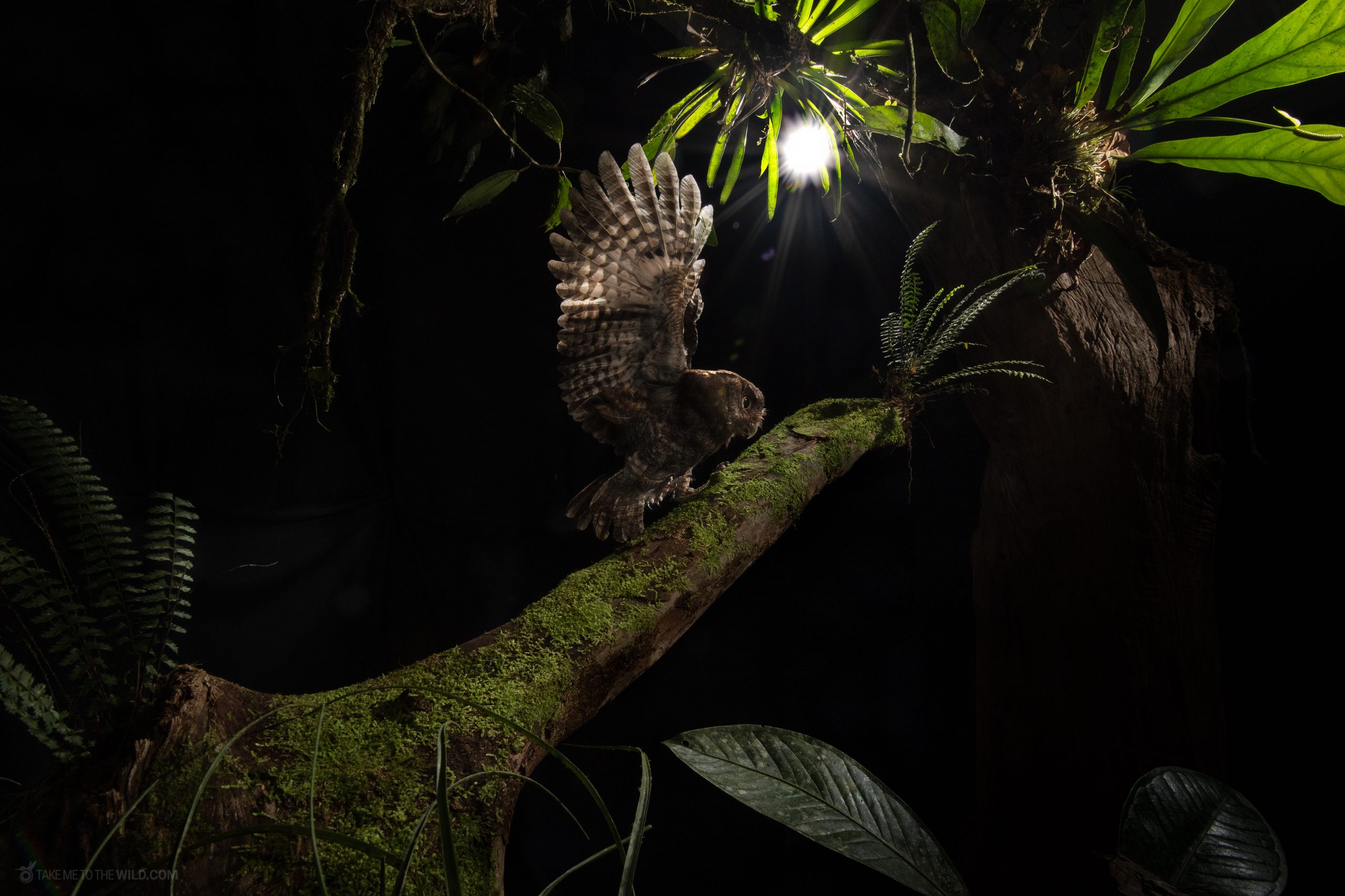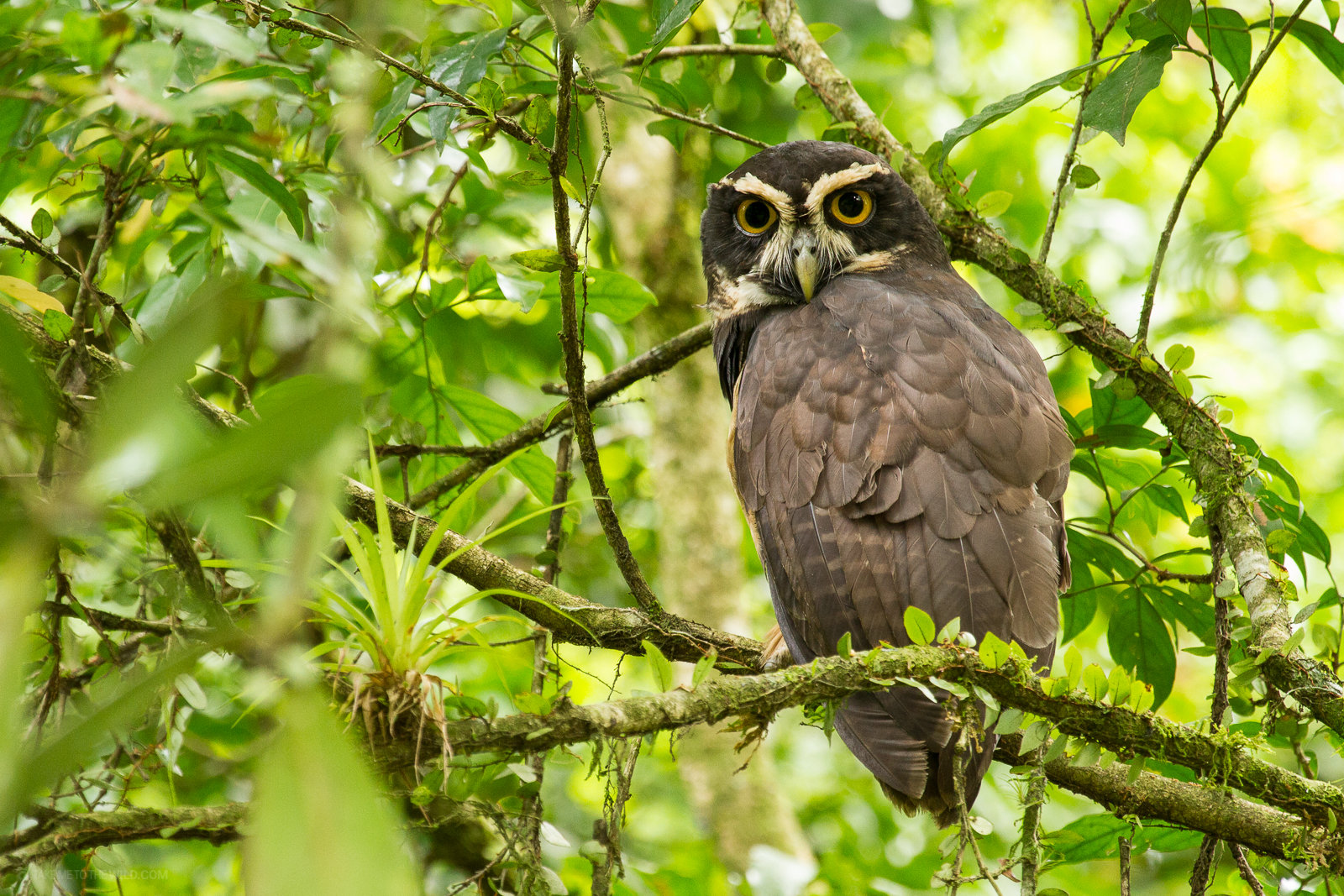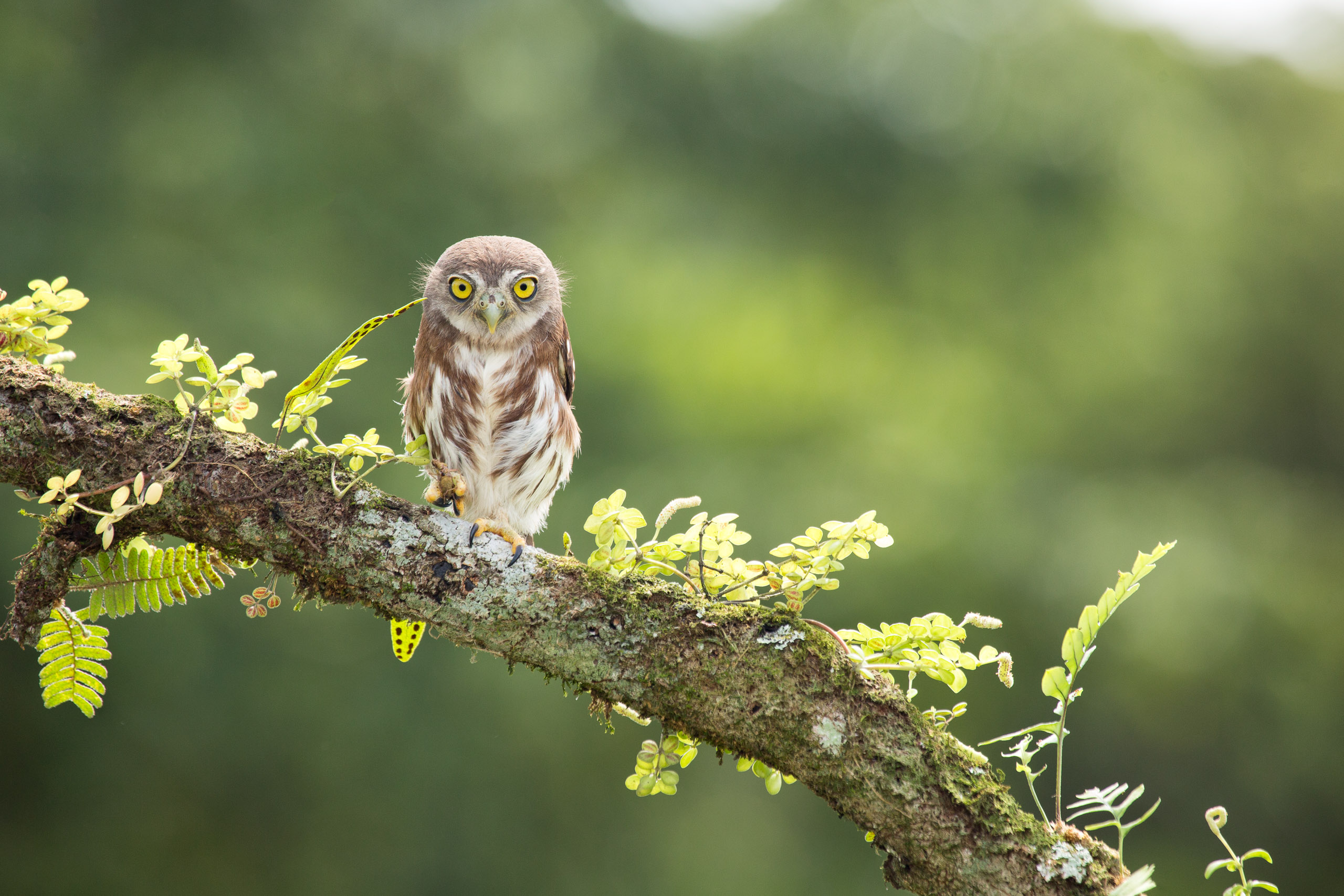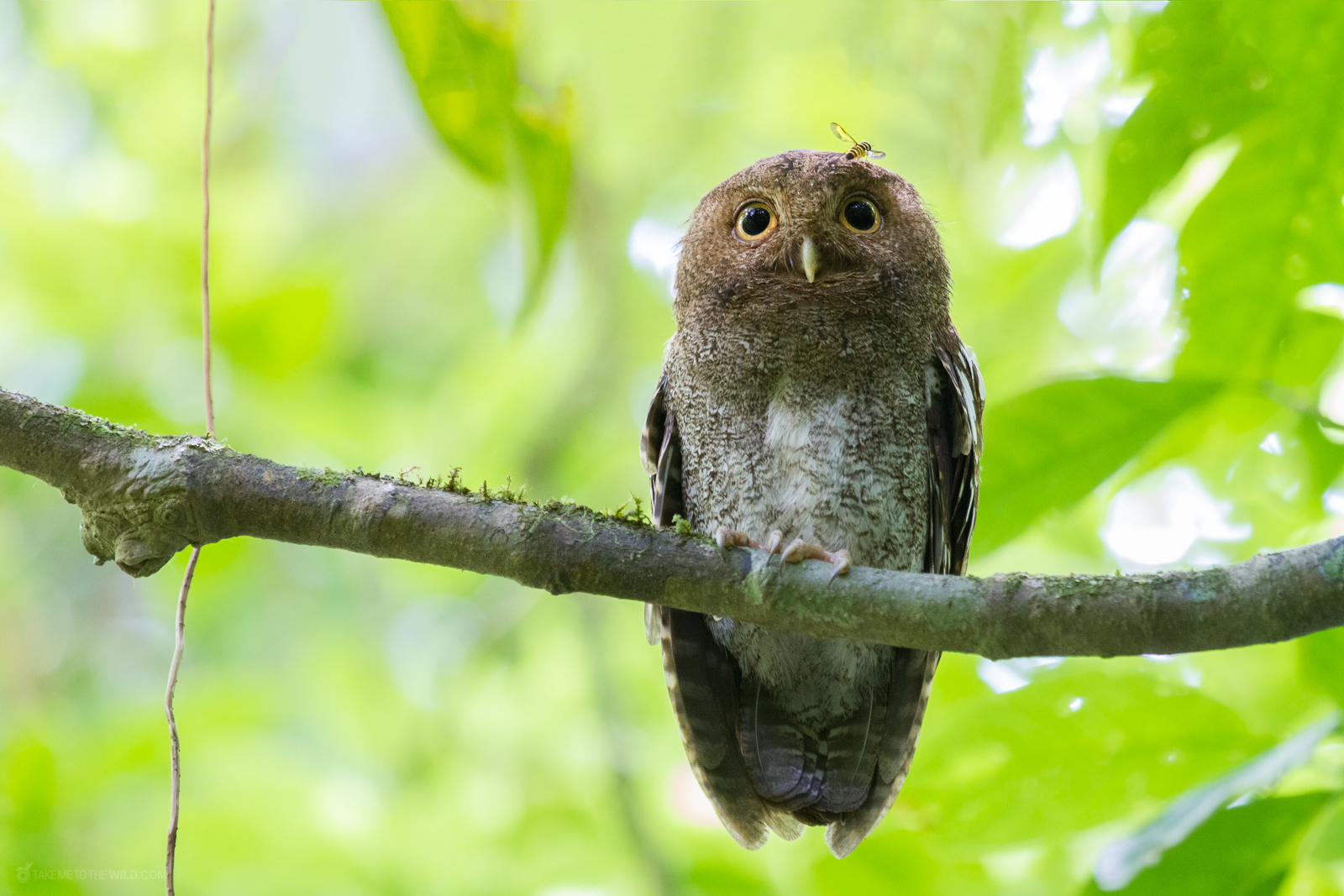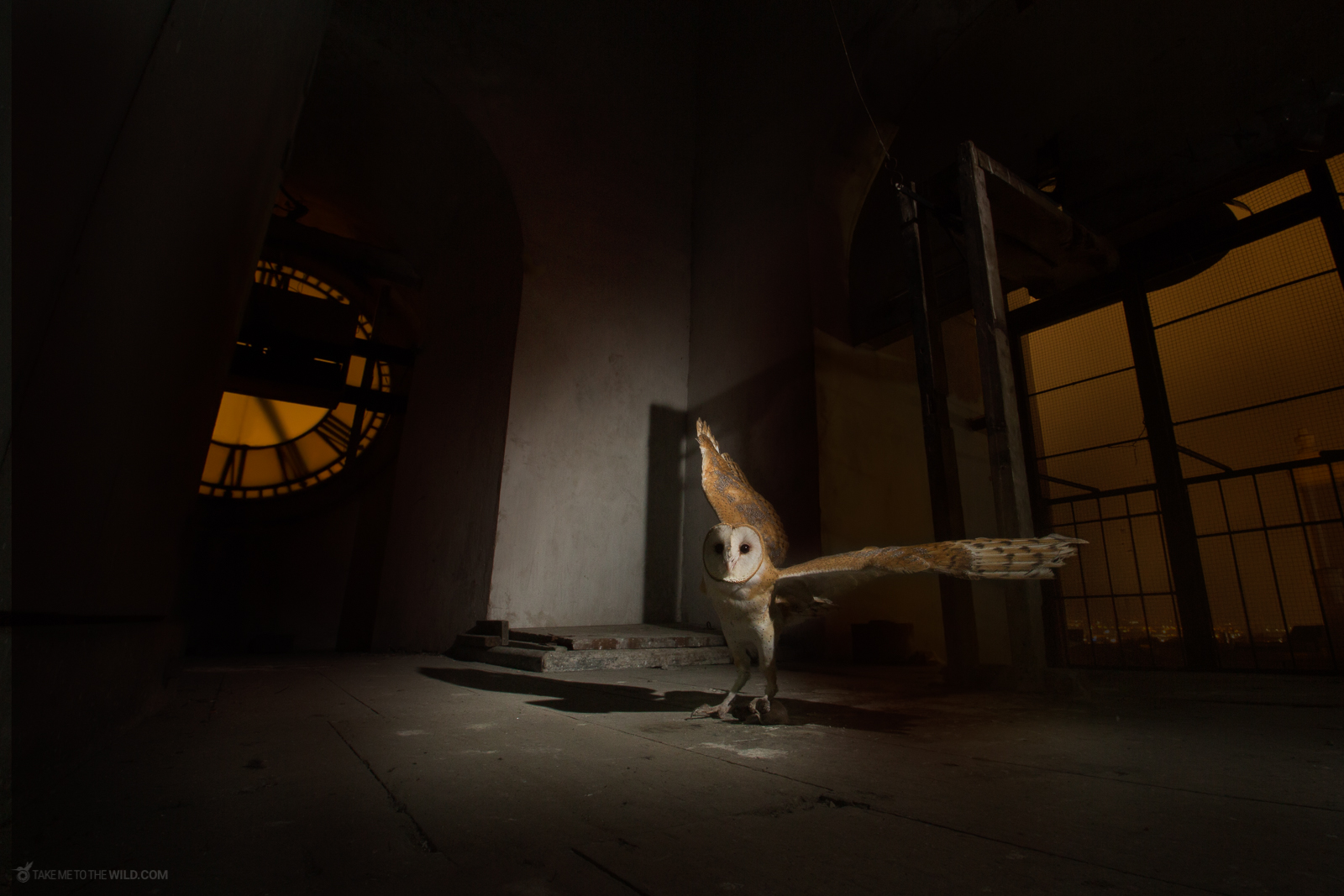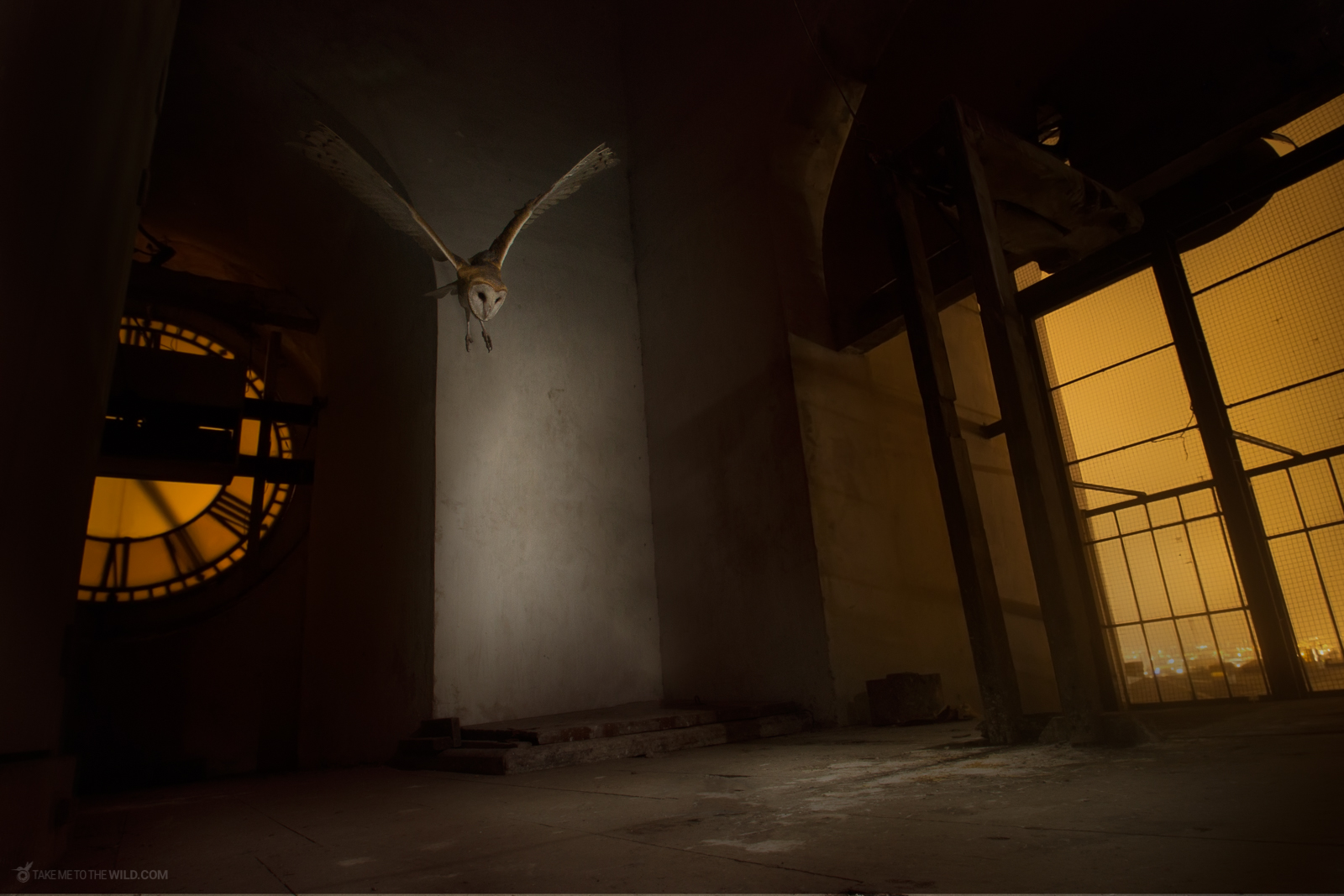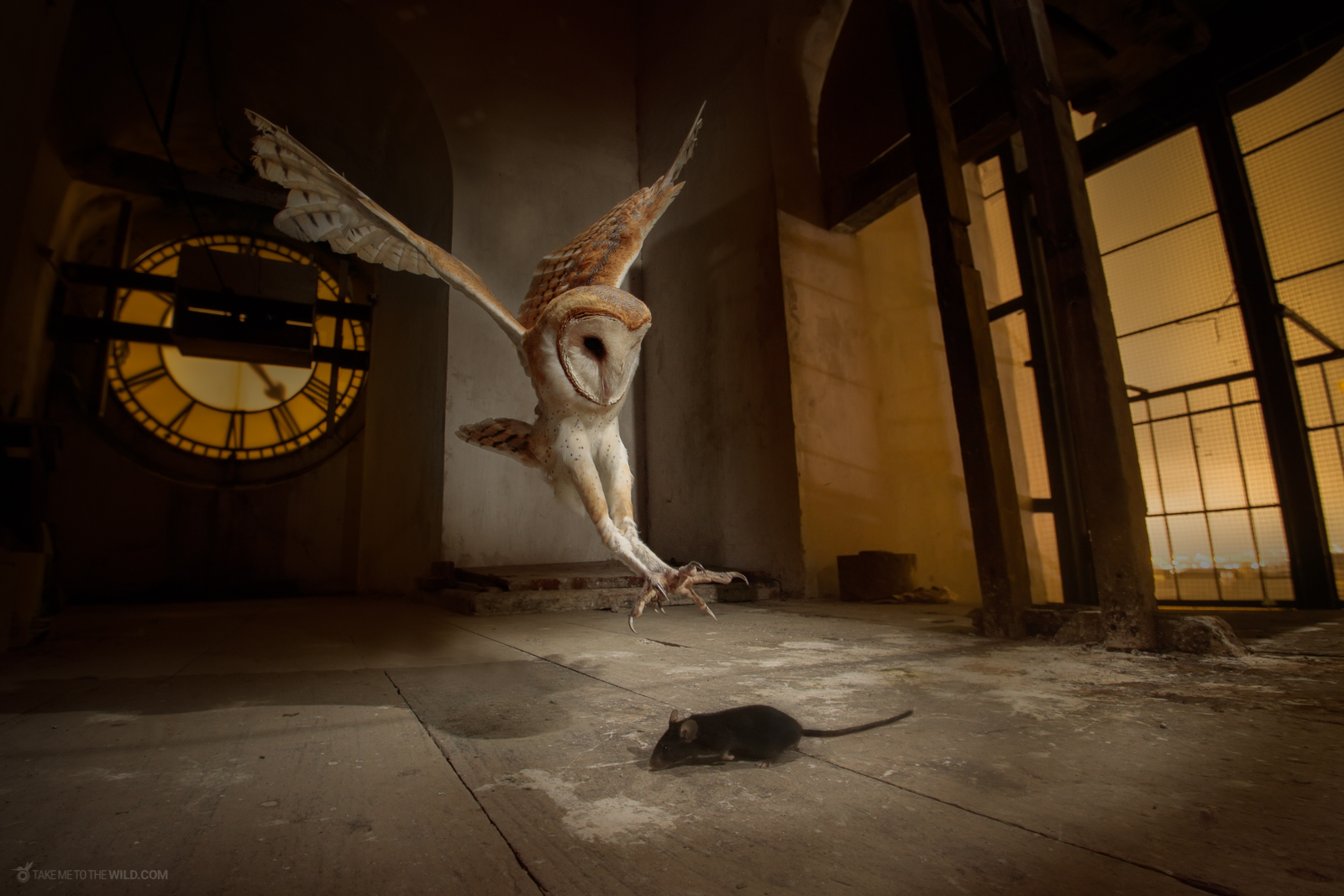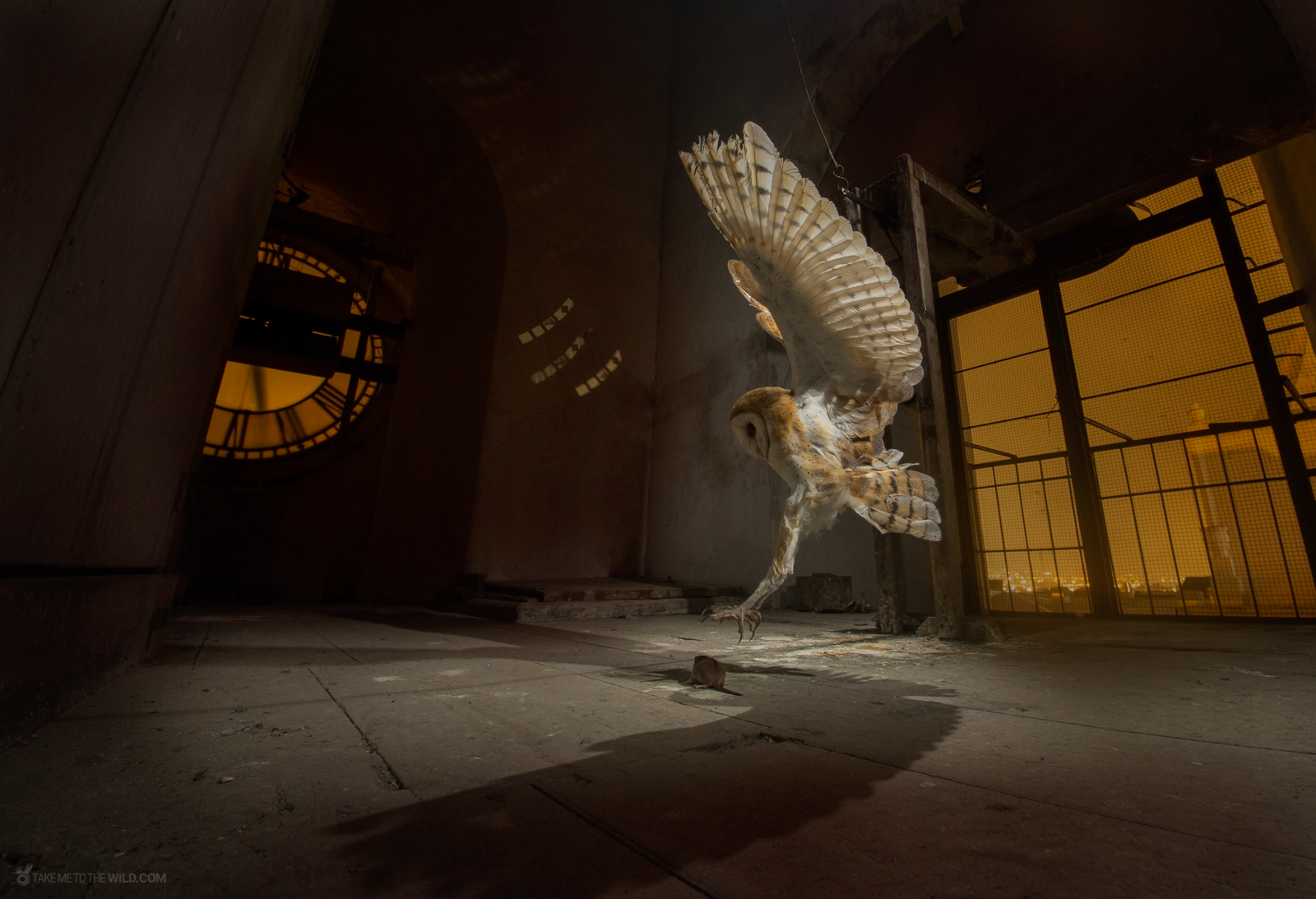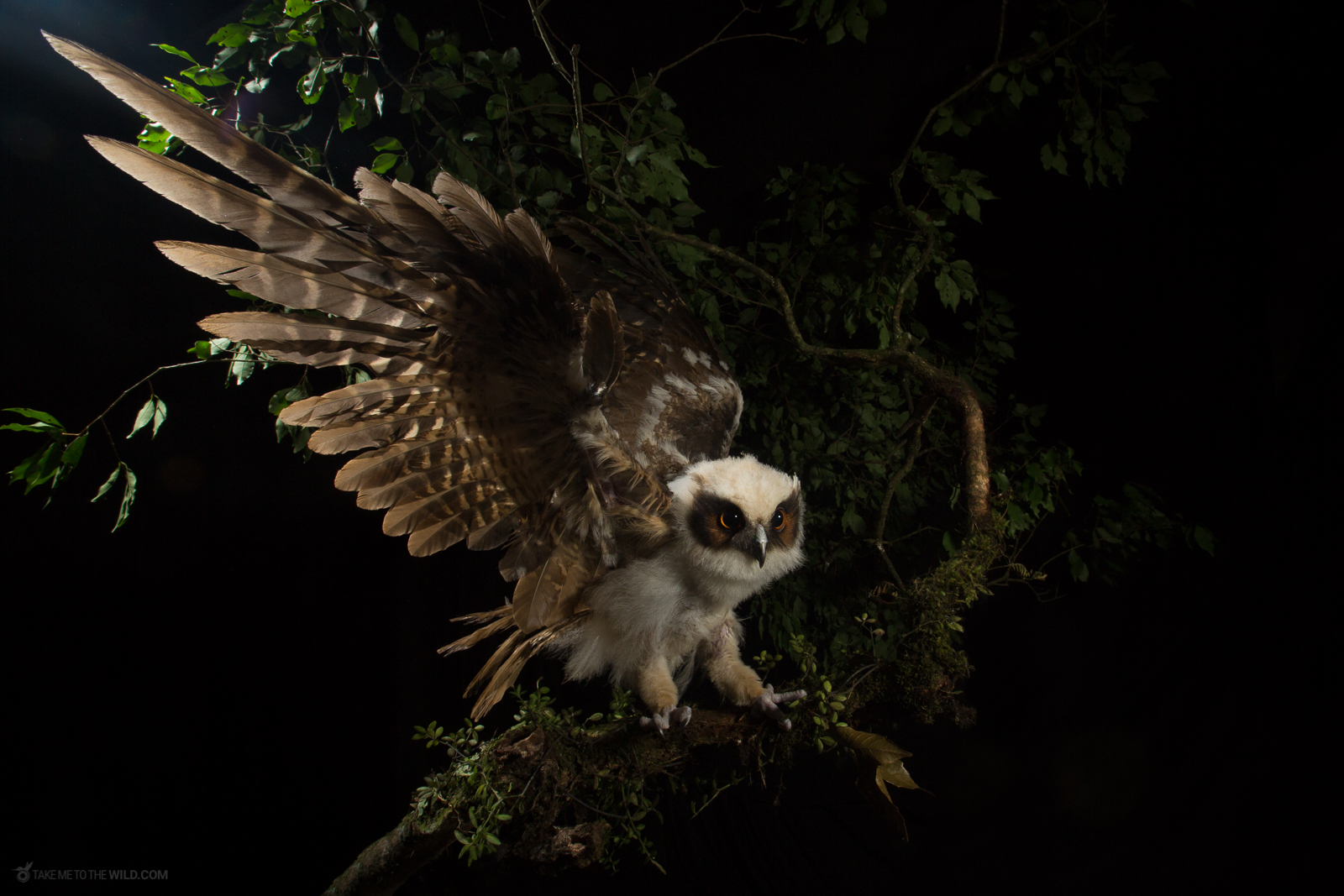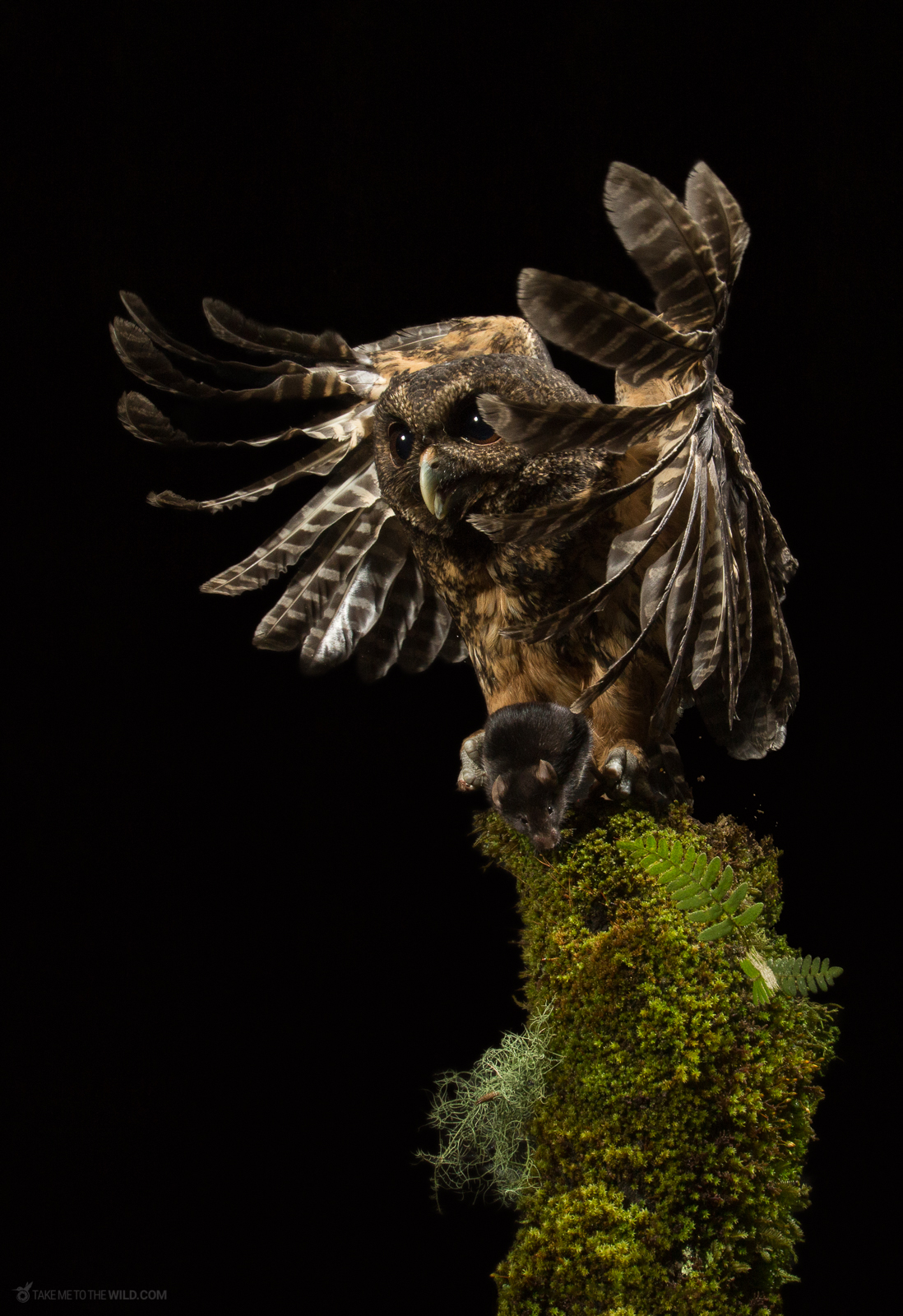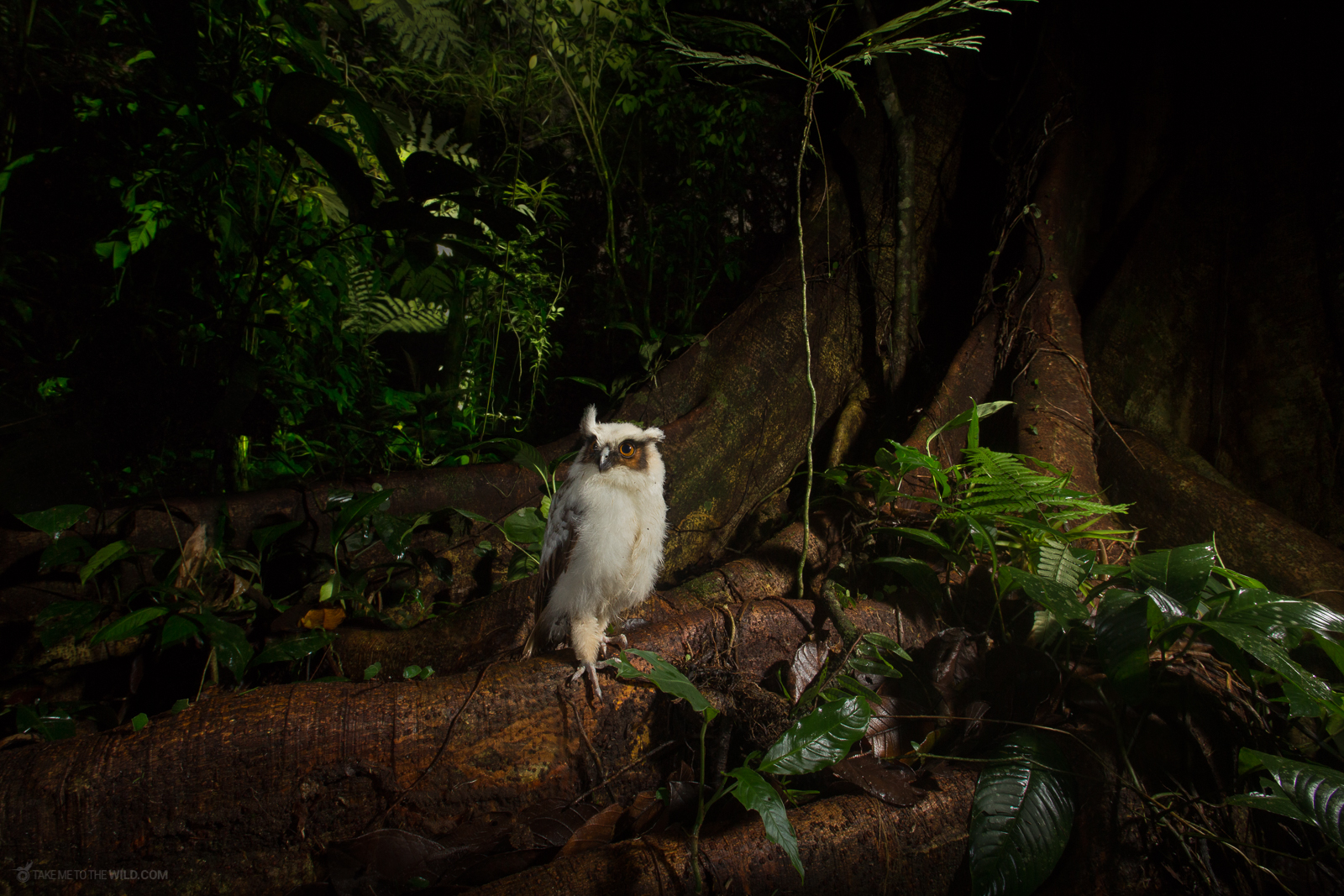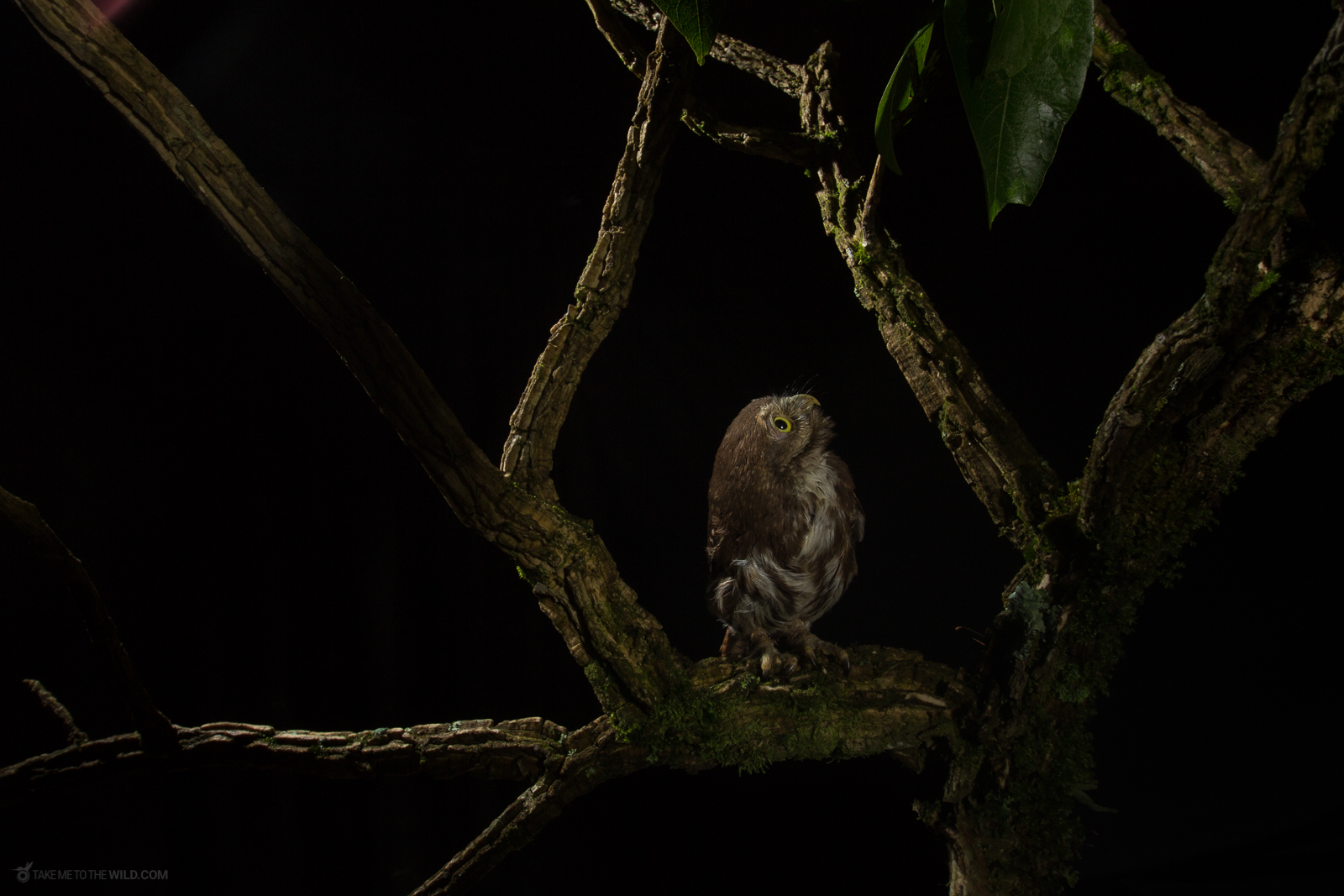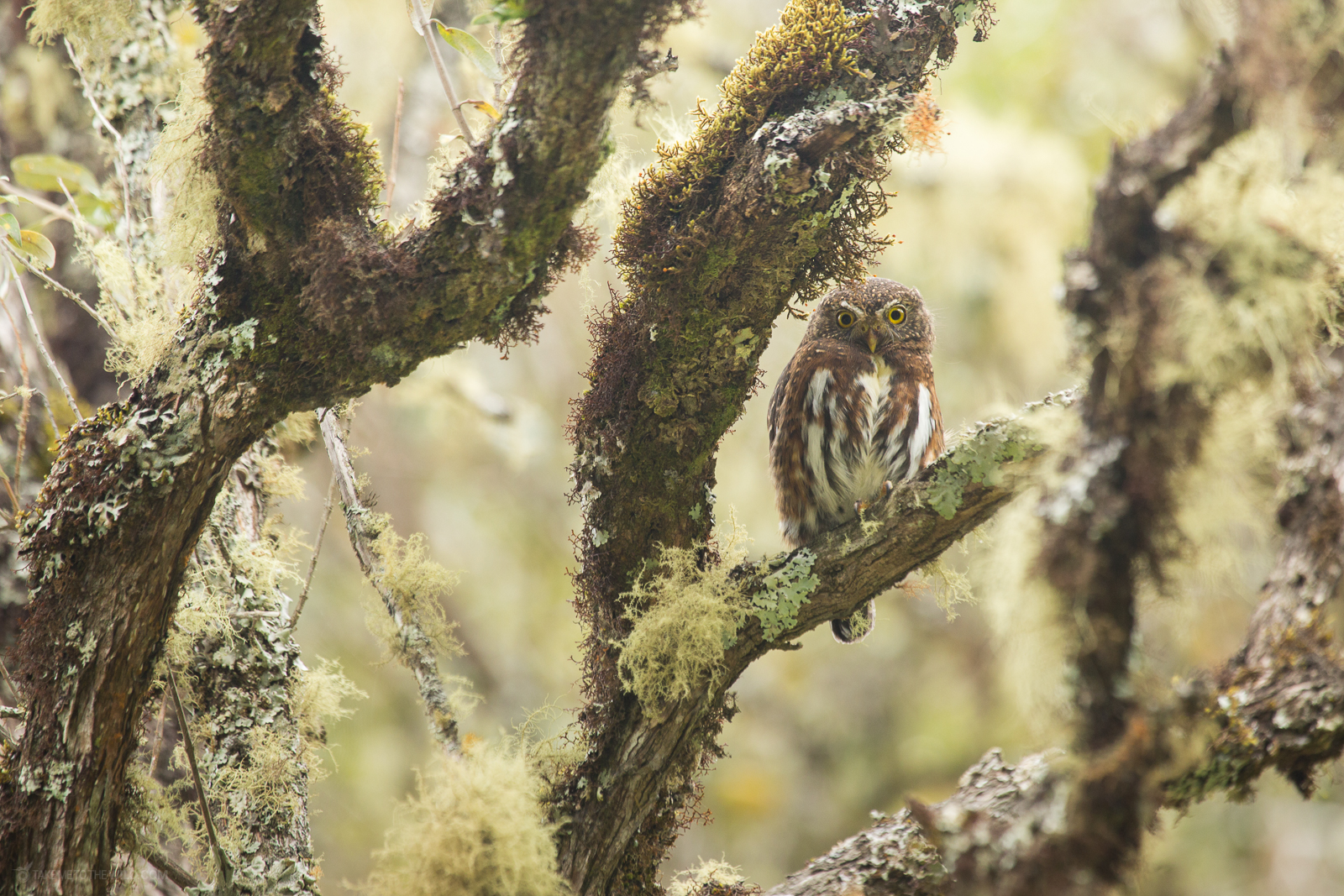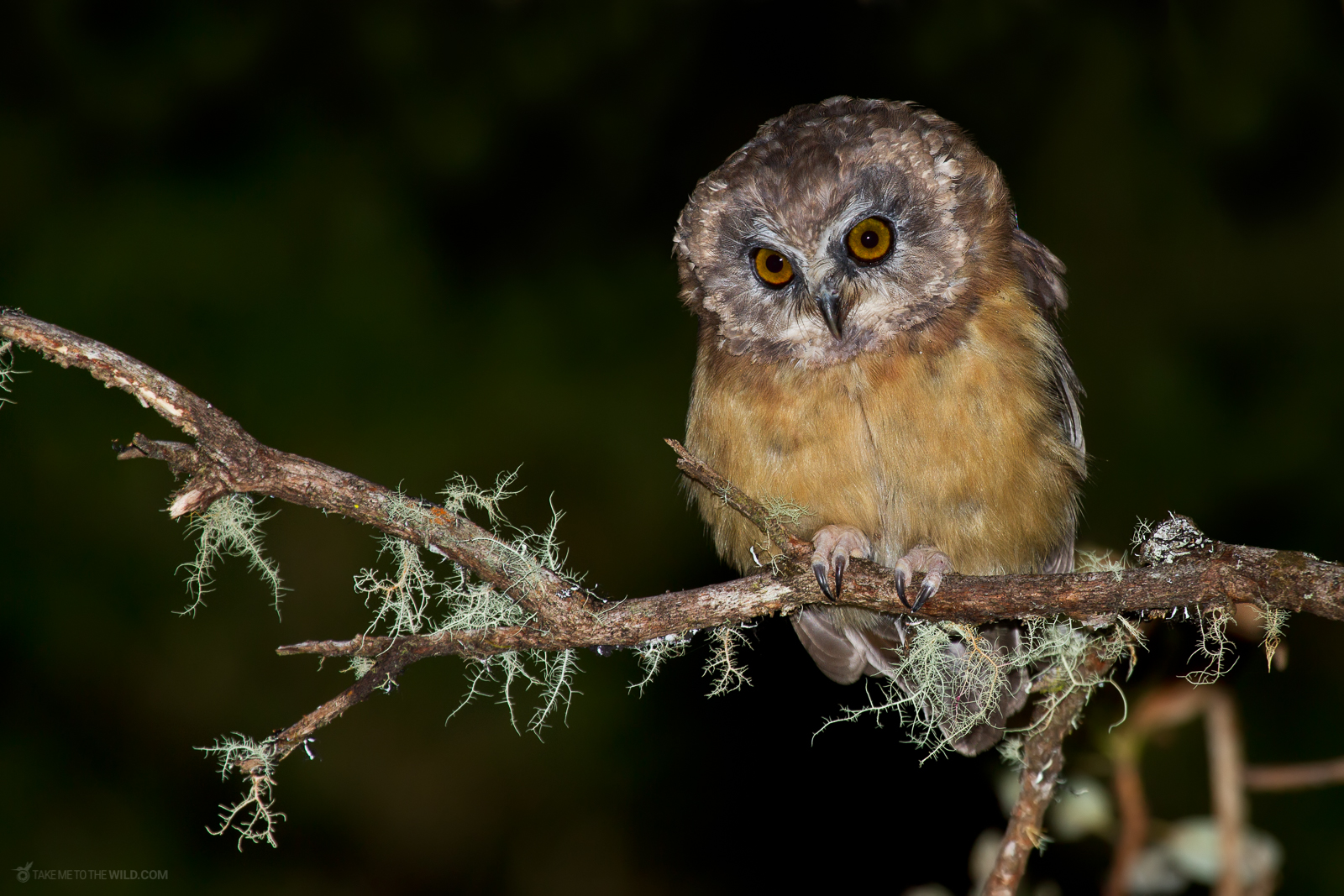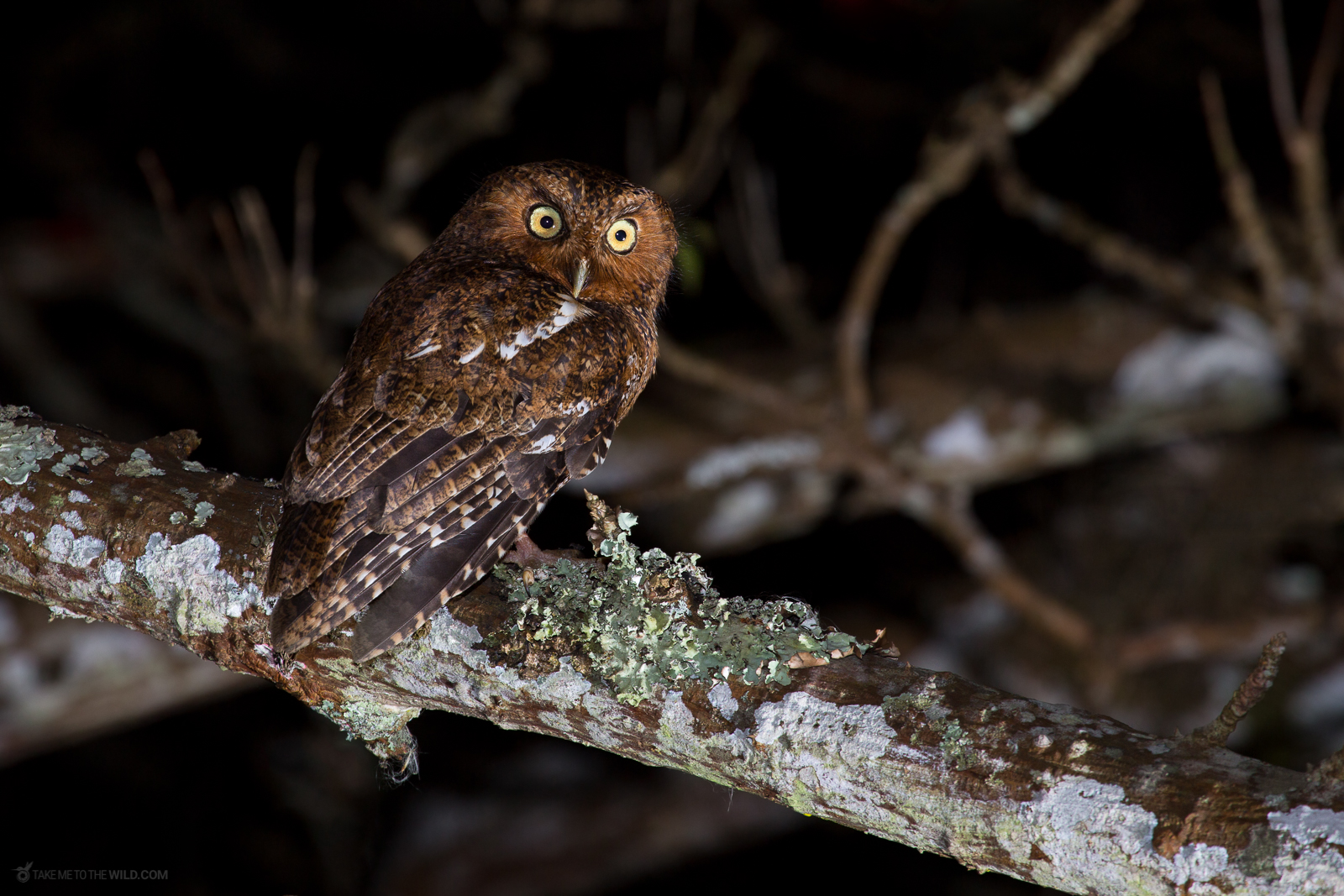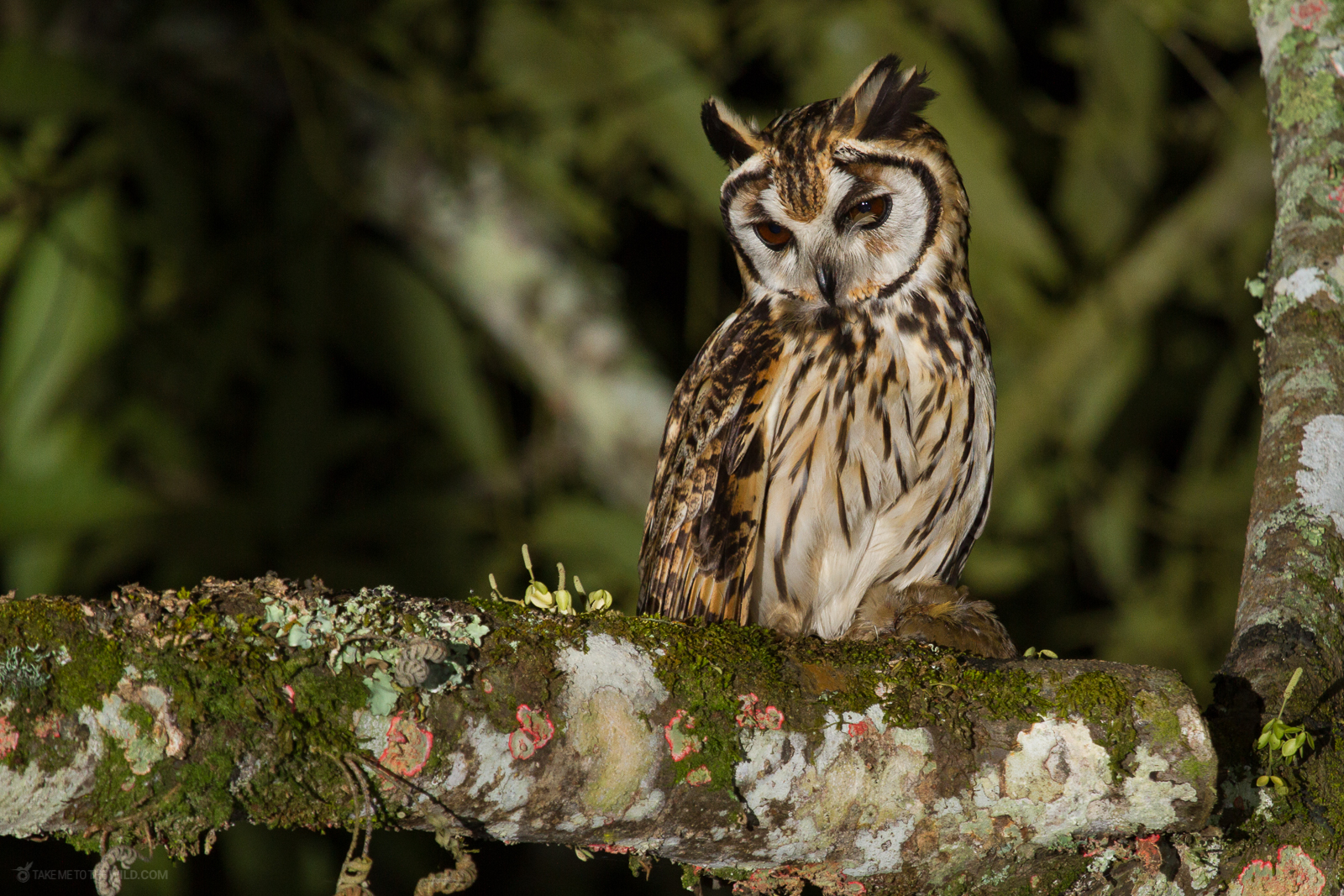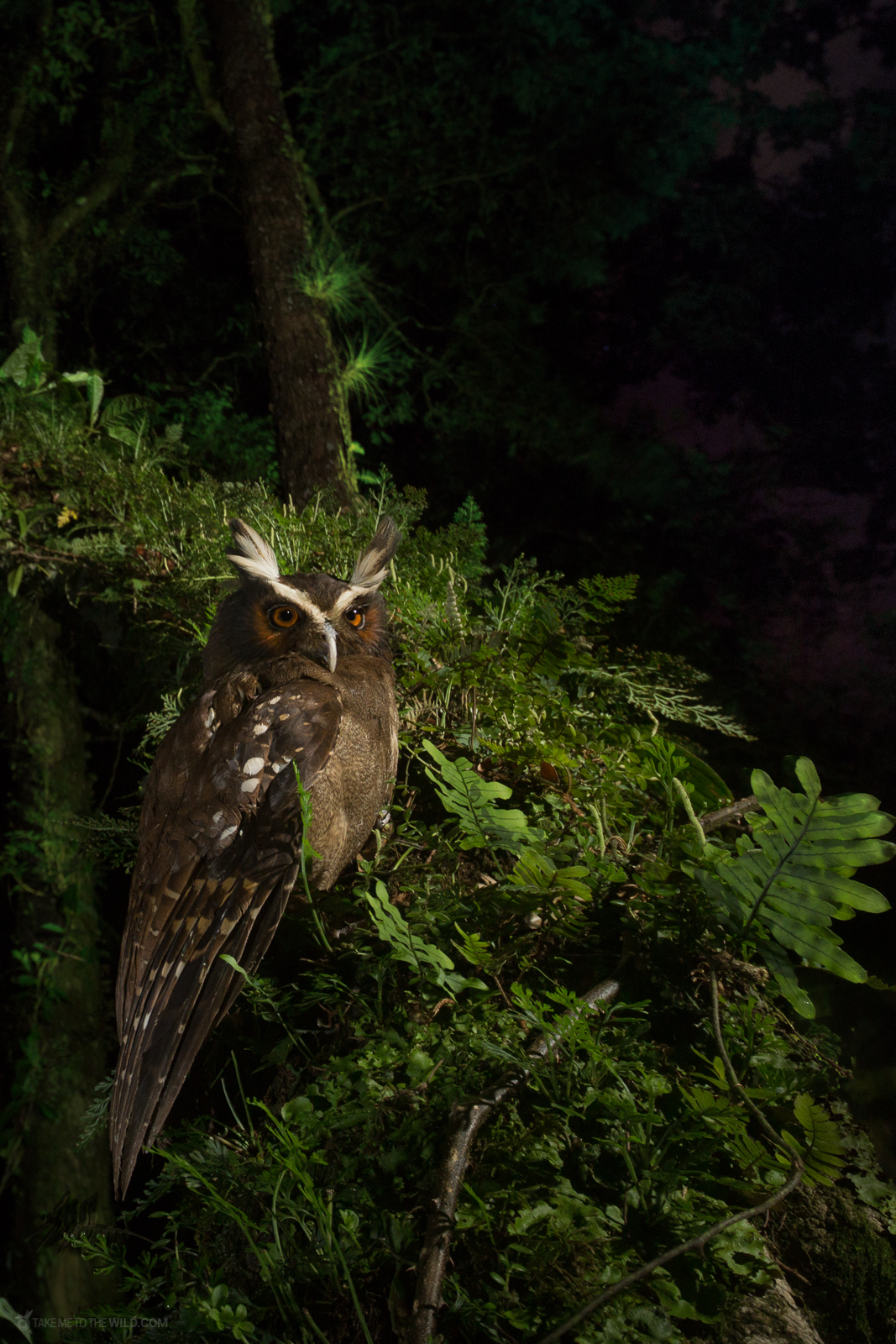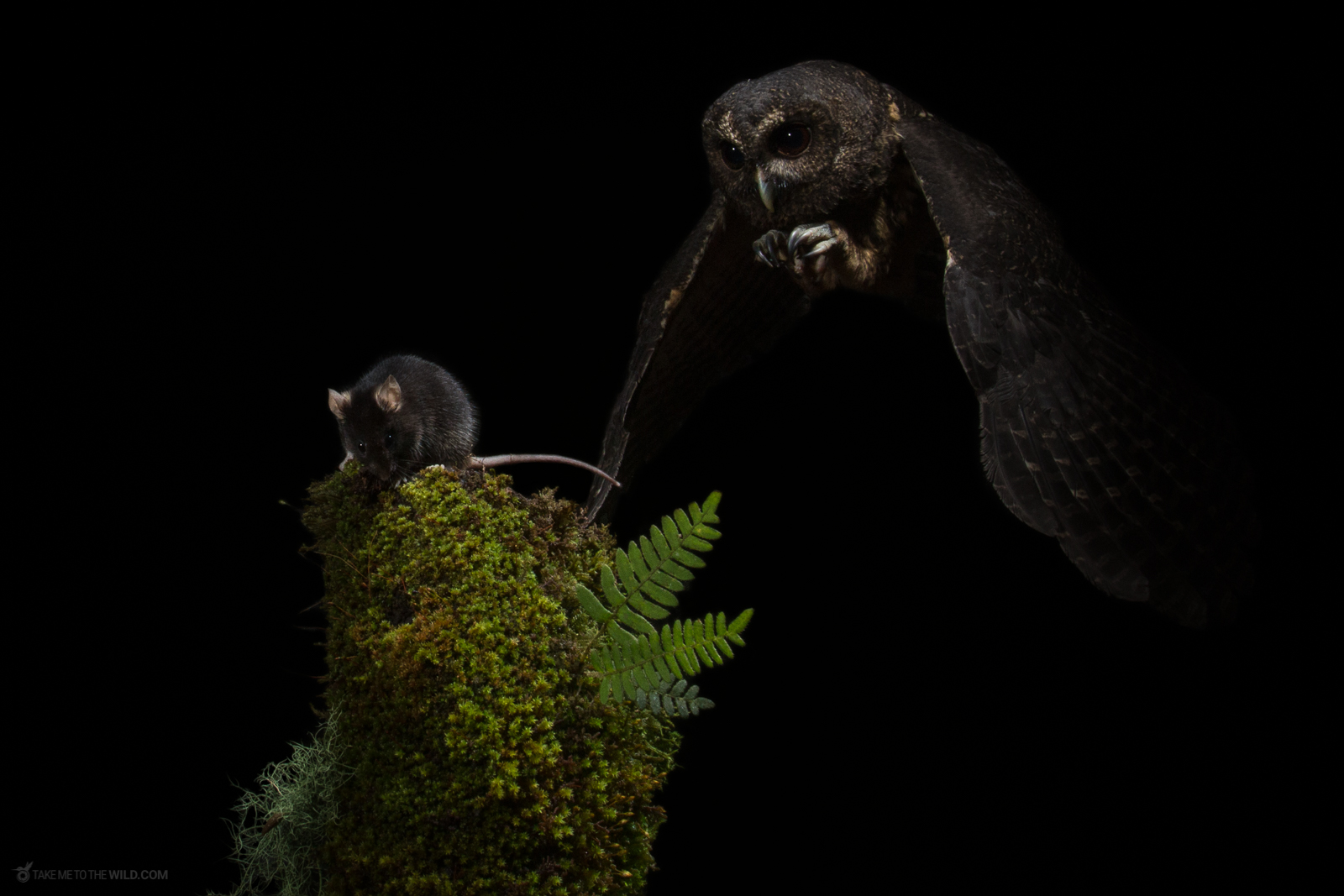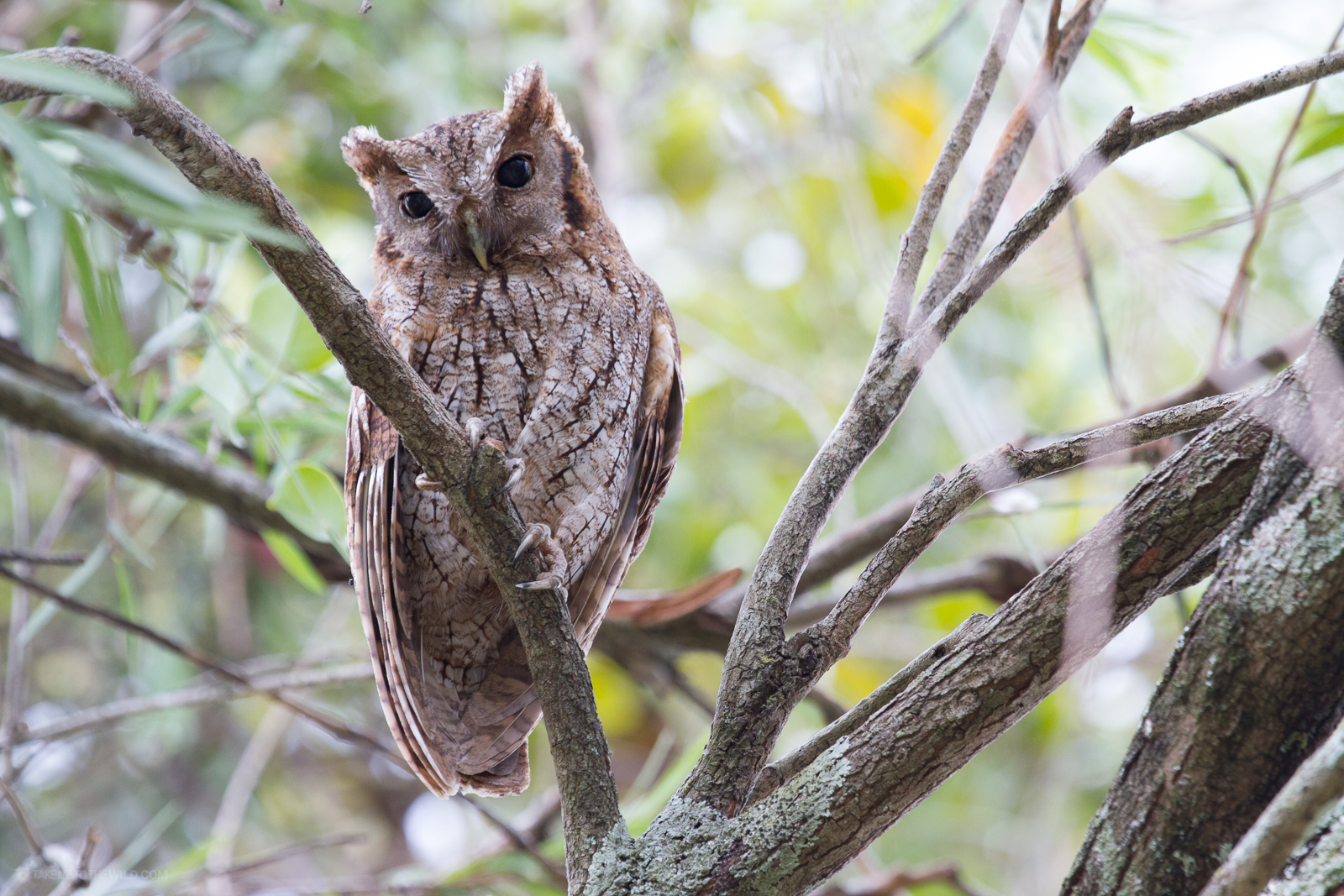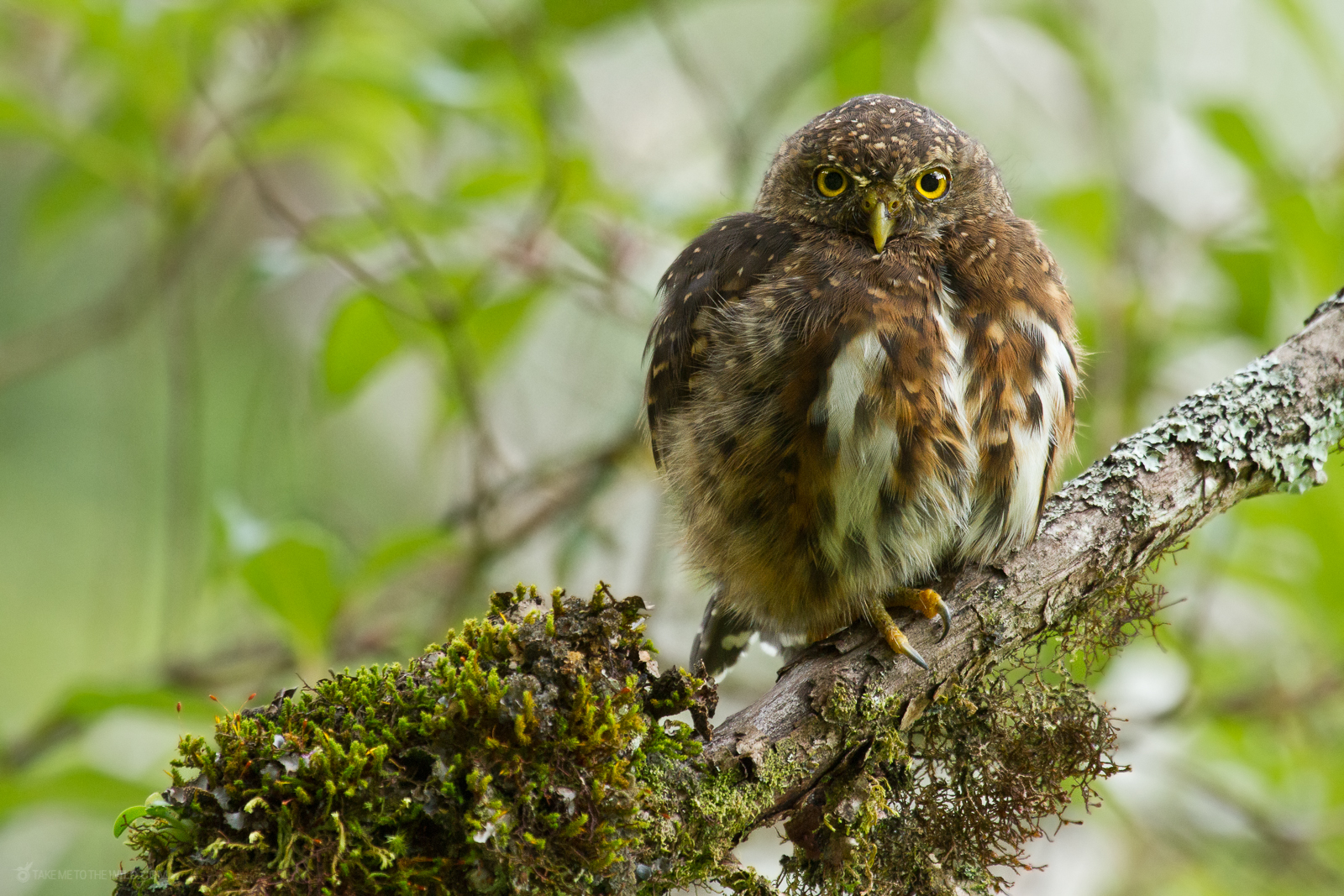 ---
All images in this website and any other source like Flickr, Facebook, Instagram are © Copyright of Chris Jiménez & TakeMeToTheWild and available for license use. Excerpts and links may be used, provided that full and clear credit is given to Chris Jimenez and TakeMeToTheWild® with appropriate and specific direction to the original content. 
Free to use for education or conservation purposes license. My images are free to use for any conservation and education purposes. You qualify if for example, you are an NGO or NPO, if you would like to use my pictures on your presentation or conservation website or in your school project. Please contact me explaining your use case.
The photography gear used in this story. Click on the items for more details.
Any National Park or Private Reserve at night is good place to observe and photograph owls. Rainforest areas like Braulio Carrillo National Park and Sarapiqui are very good as well