If ever there existed an ultimate symbol of the beauty embodied by birds, the Resplendent Quetzal would certainly qualify
Rare, stunningly beautiful, elusive, and limited to the remote and mist-draped cloud forests of Central America, this bird, with its shimmering golden green and blood-red feathers.
For centuries the Resplendent Quetzal (Pharomacrus mocinno) dominated the traditions and beliefs of the Maya and Aztec. Quetzalcoatl, the cultural force for good for both Mayas and Aztecs, was symbolised by the head of a serpent adorned with the feathers of a Resplendent Quetzal.
Resplendent Quetzals main habitats are the Cloud Forests. Incredible and hypnotic places, worlds of mist and mystery, haunted landscapes forever cloaked in fog and secrets.
They are nature's "water towers," providing billions of gallons of fresh, clean, filtered water.
One of the best places in the world to observe and photograph the Resplendent Quetzal is San Gerardo de Dota, surrounded by the towering Talamanca mountains near Parque Nacional Los Quetzales in the highlands of Costa Rica.
The birds can be seen all year long, usually perching near trails or the side of the road at the early hours of the morning.
And after you see it, take a deep breath, savor the air, smile.
Chris Jimenez – TakeMeToTheWild
Consider listening to this track while going through the story. It adds to the experience.
The Resplendent Quetzal and the incredible forests that are their home.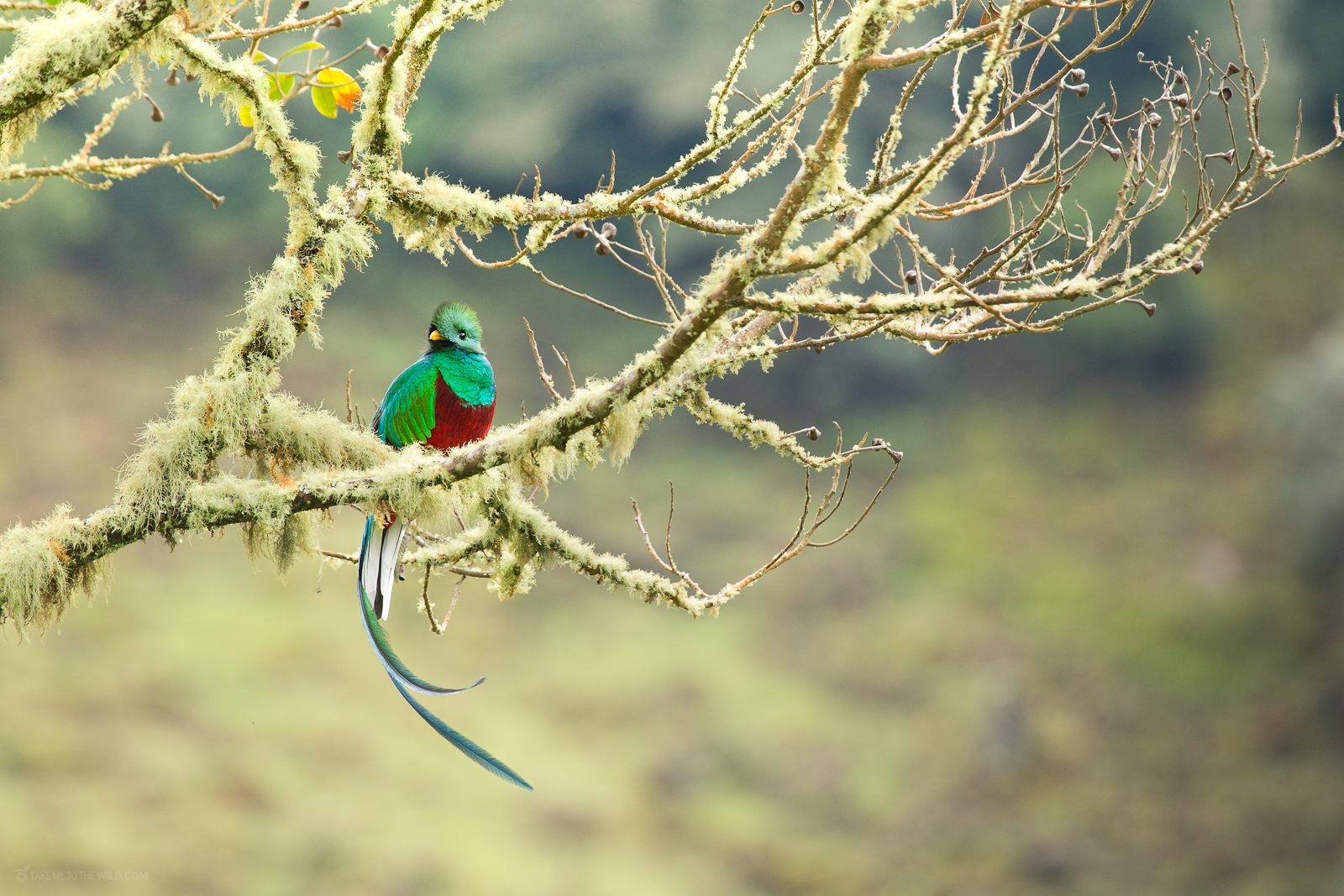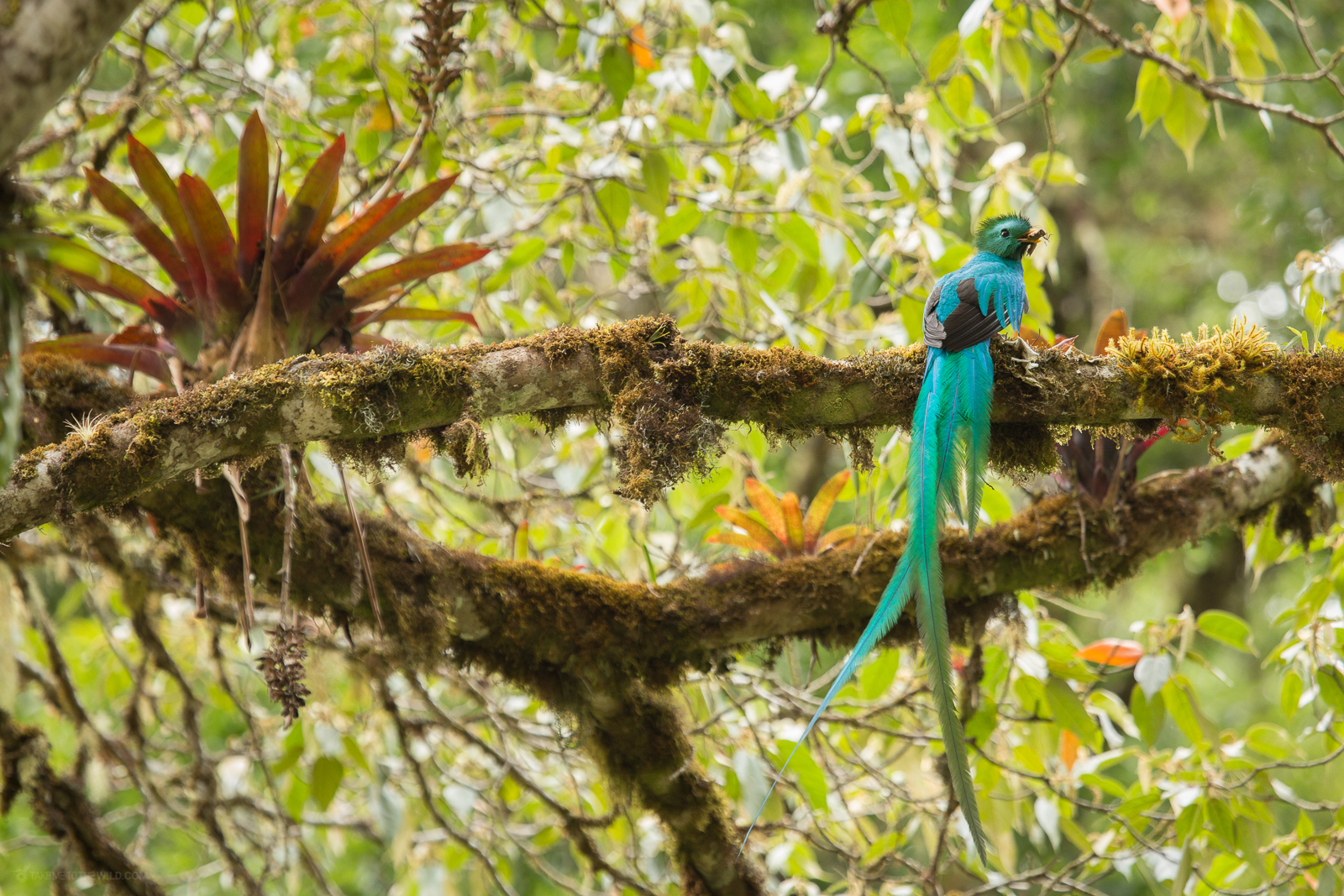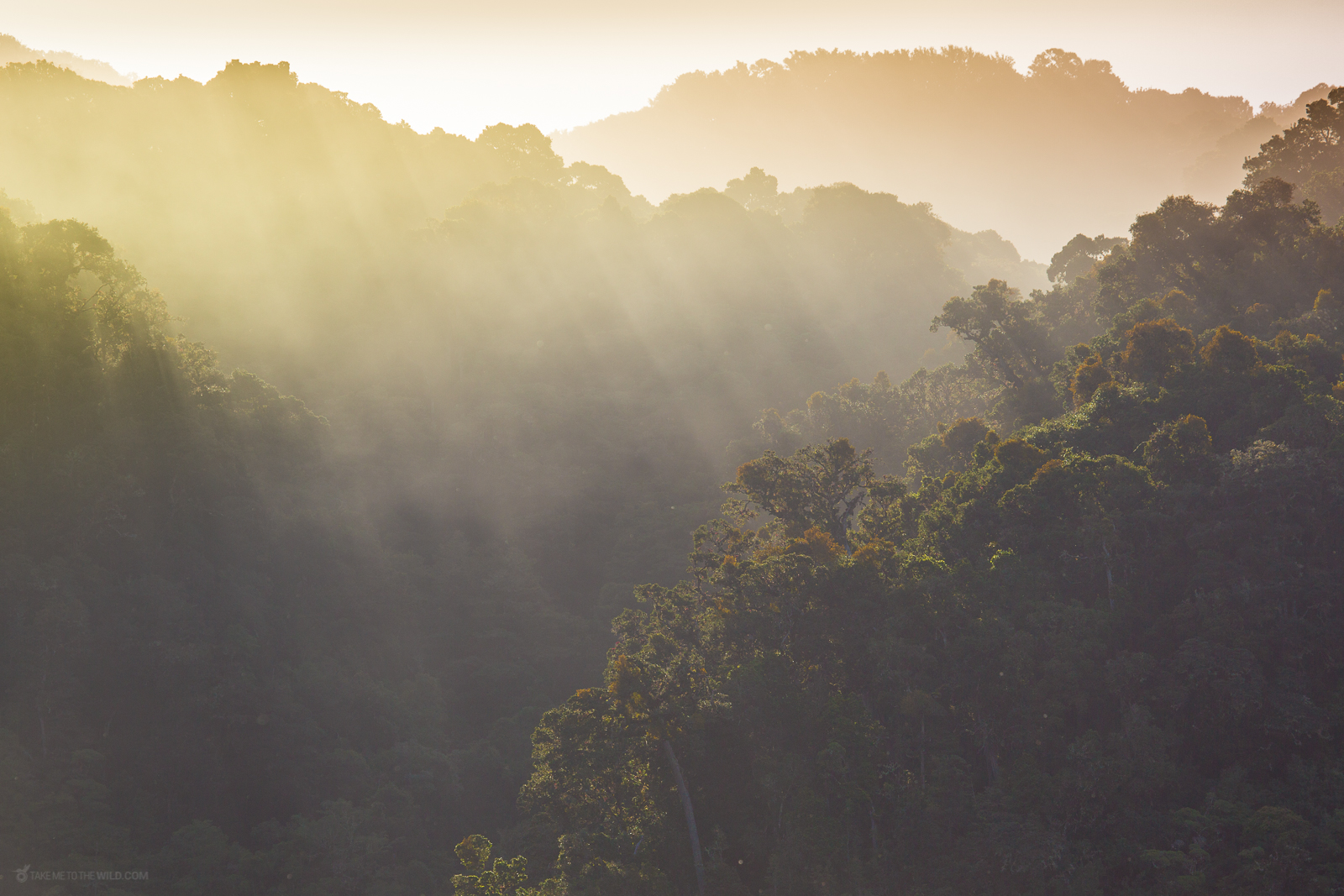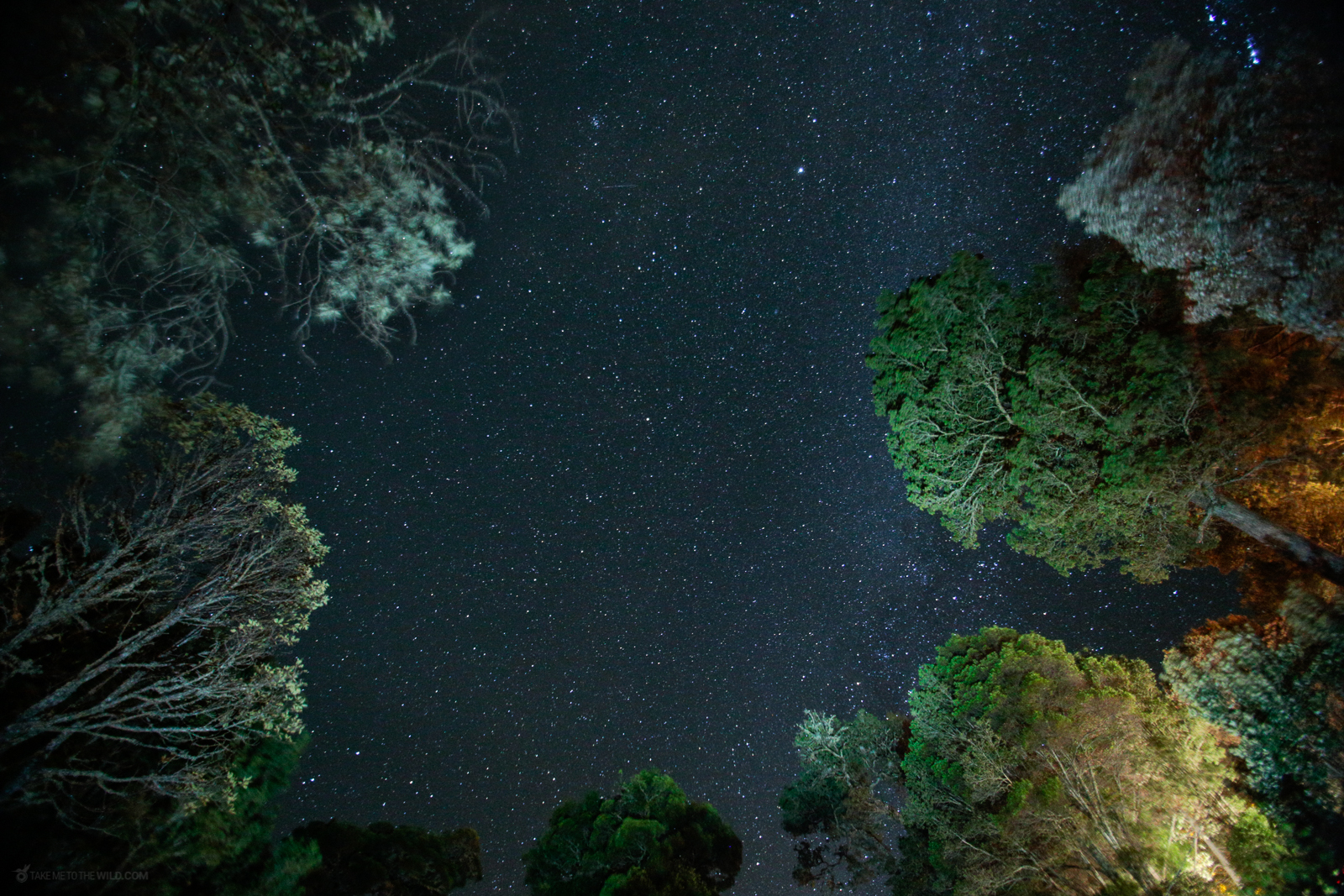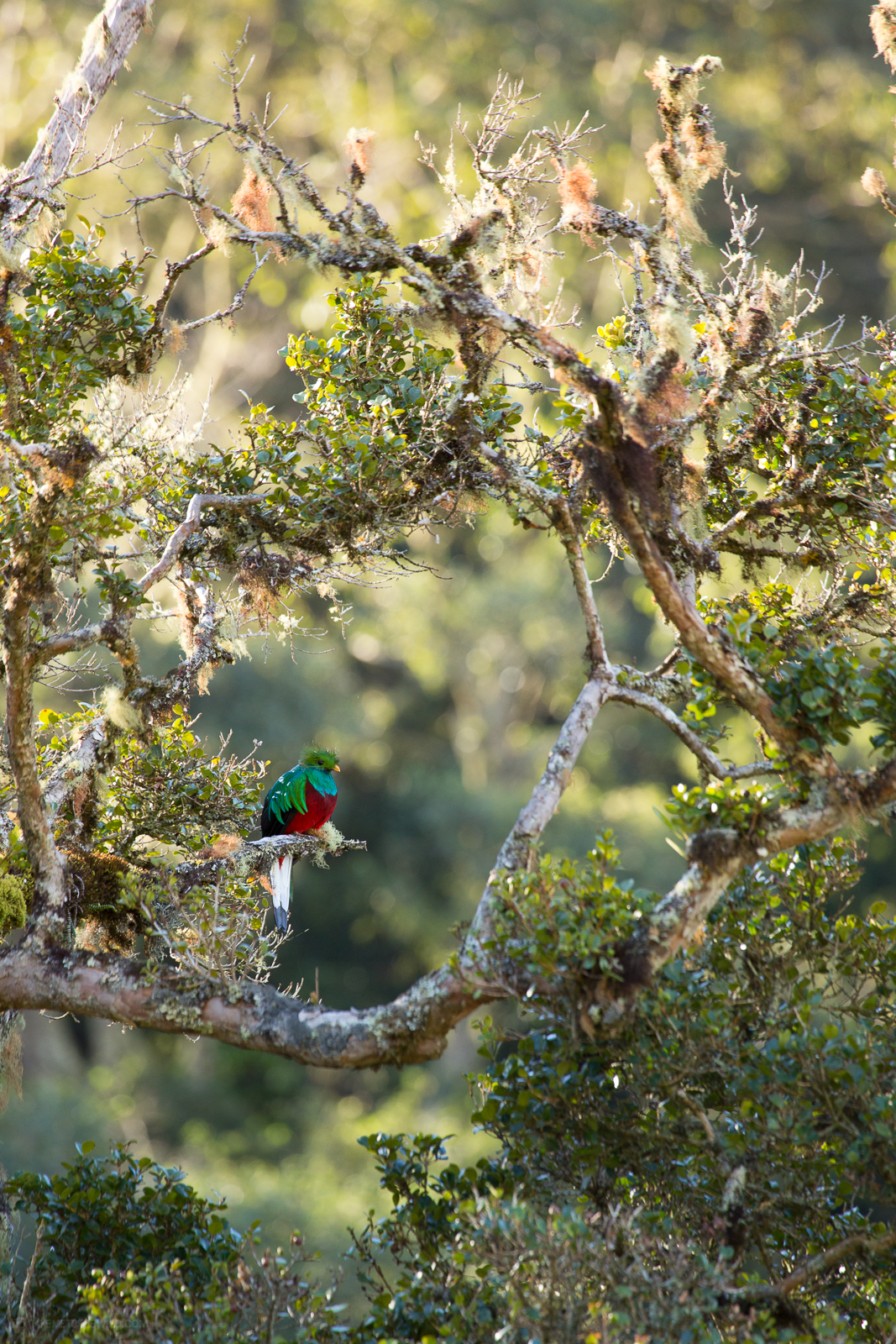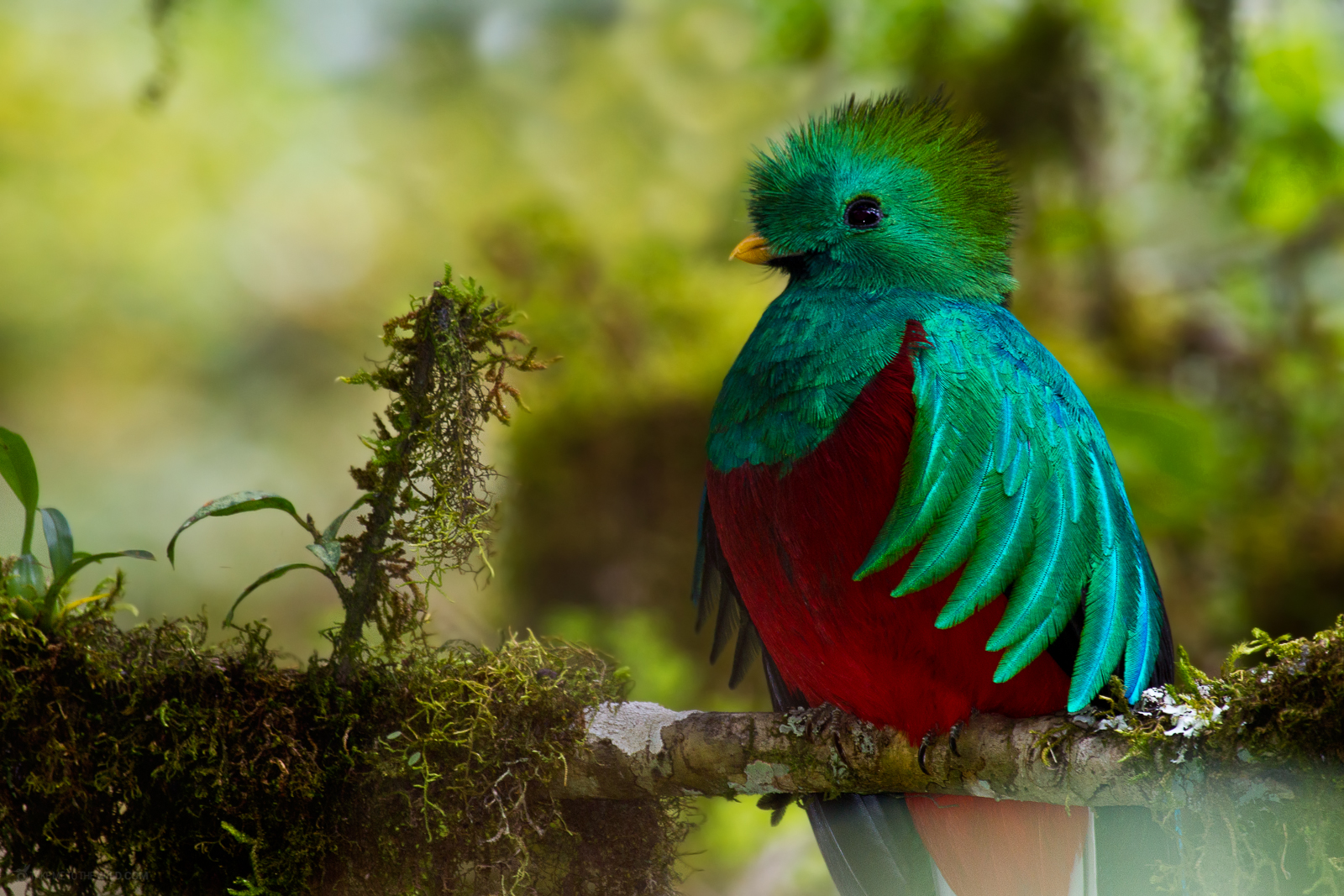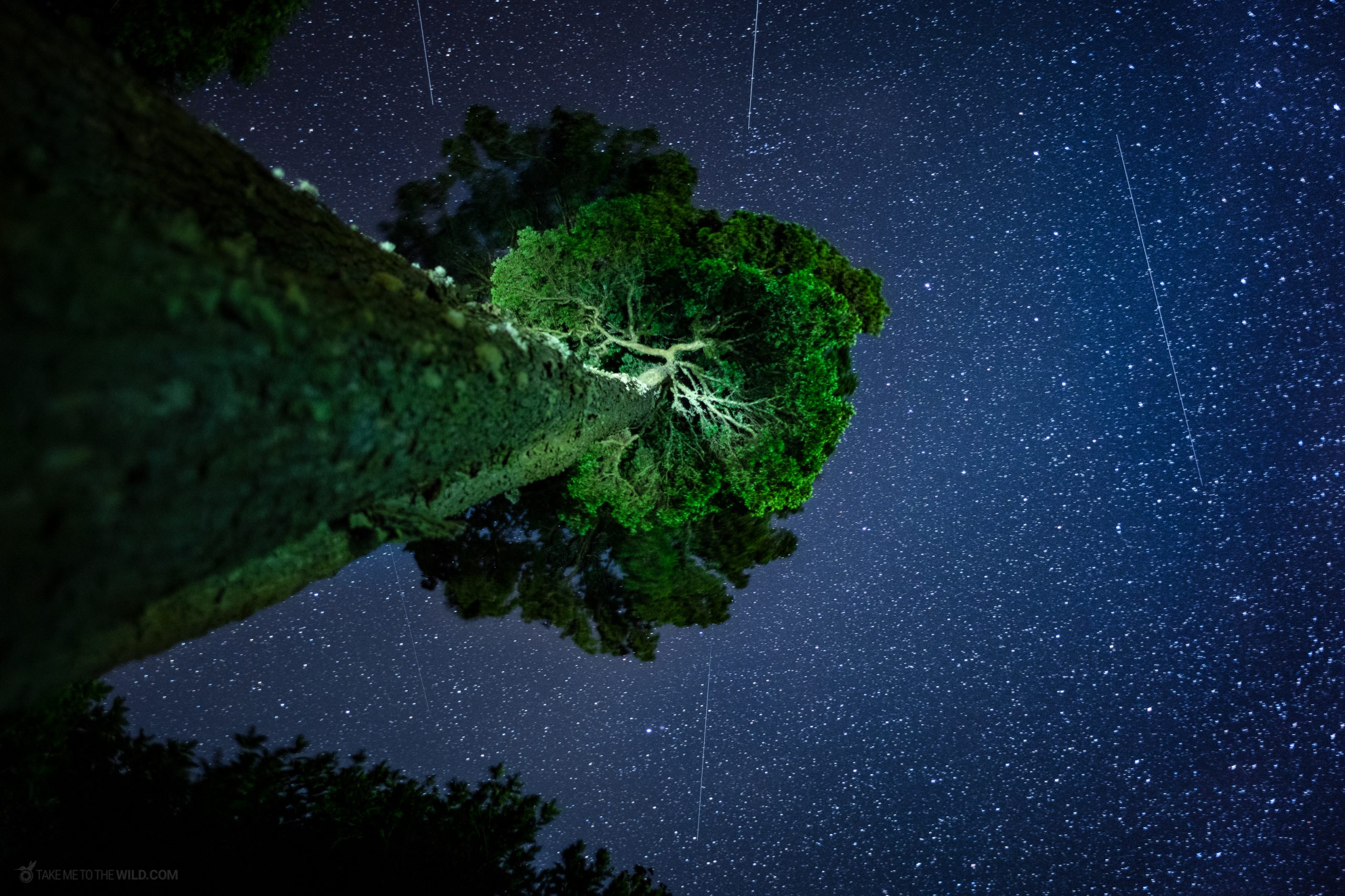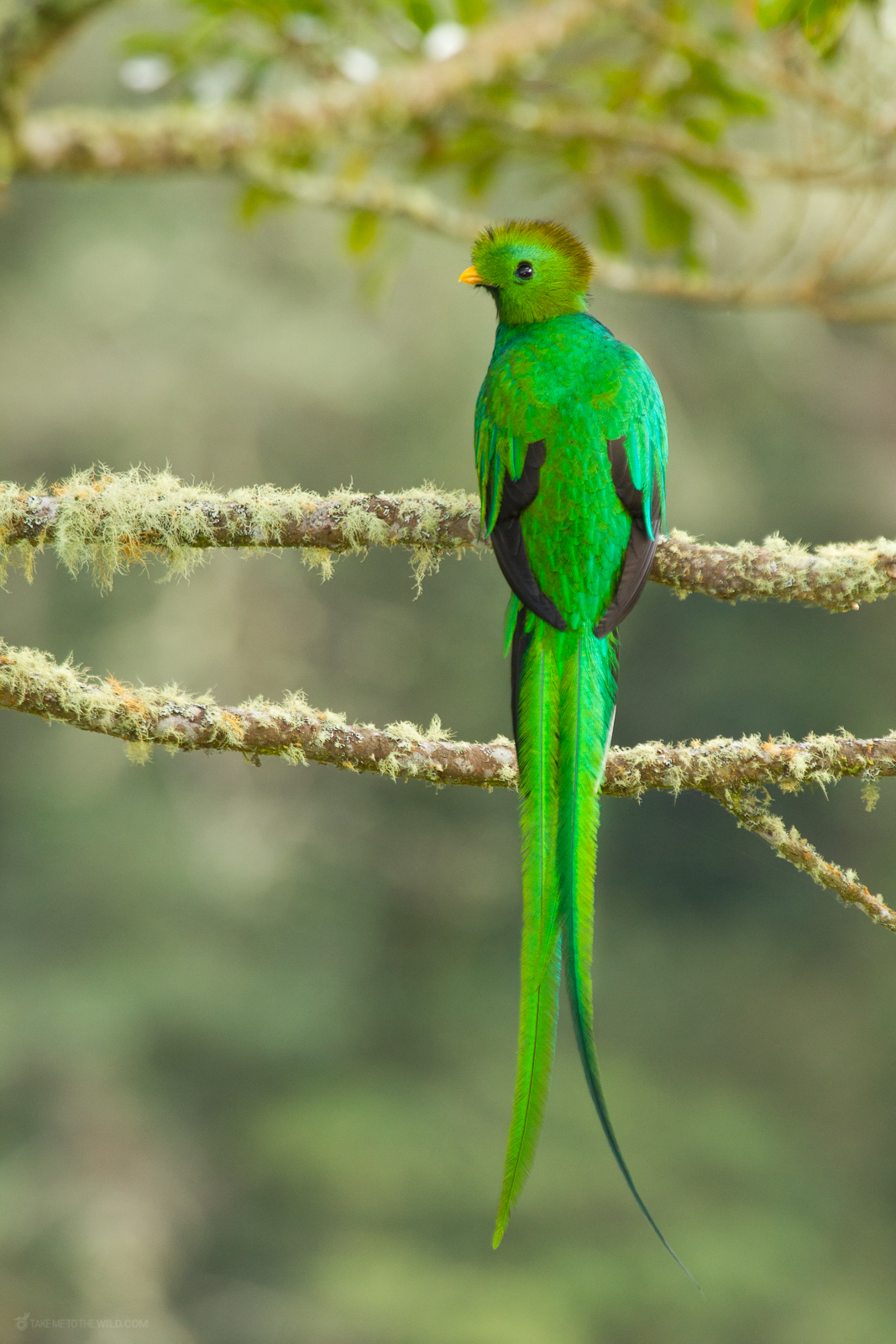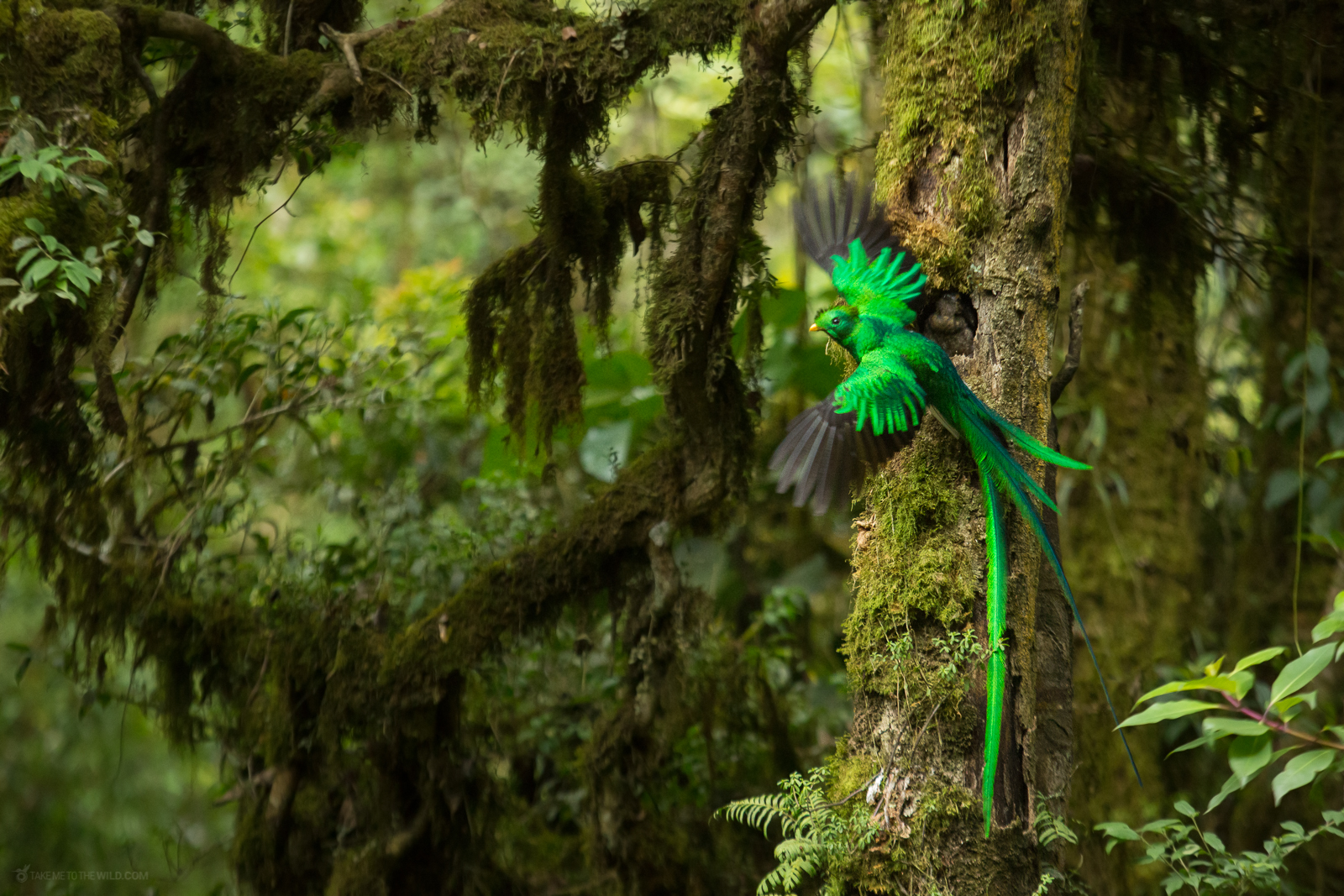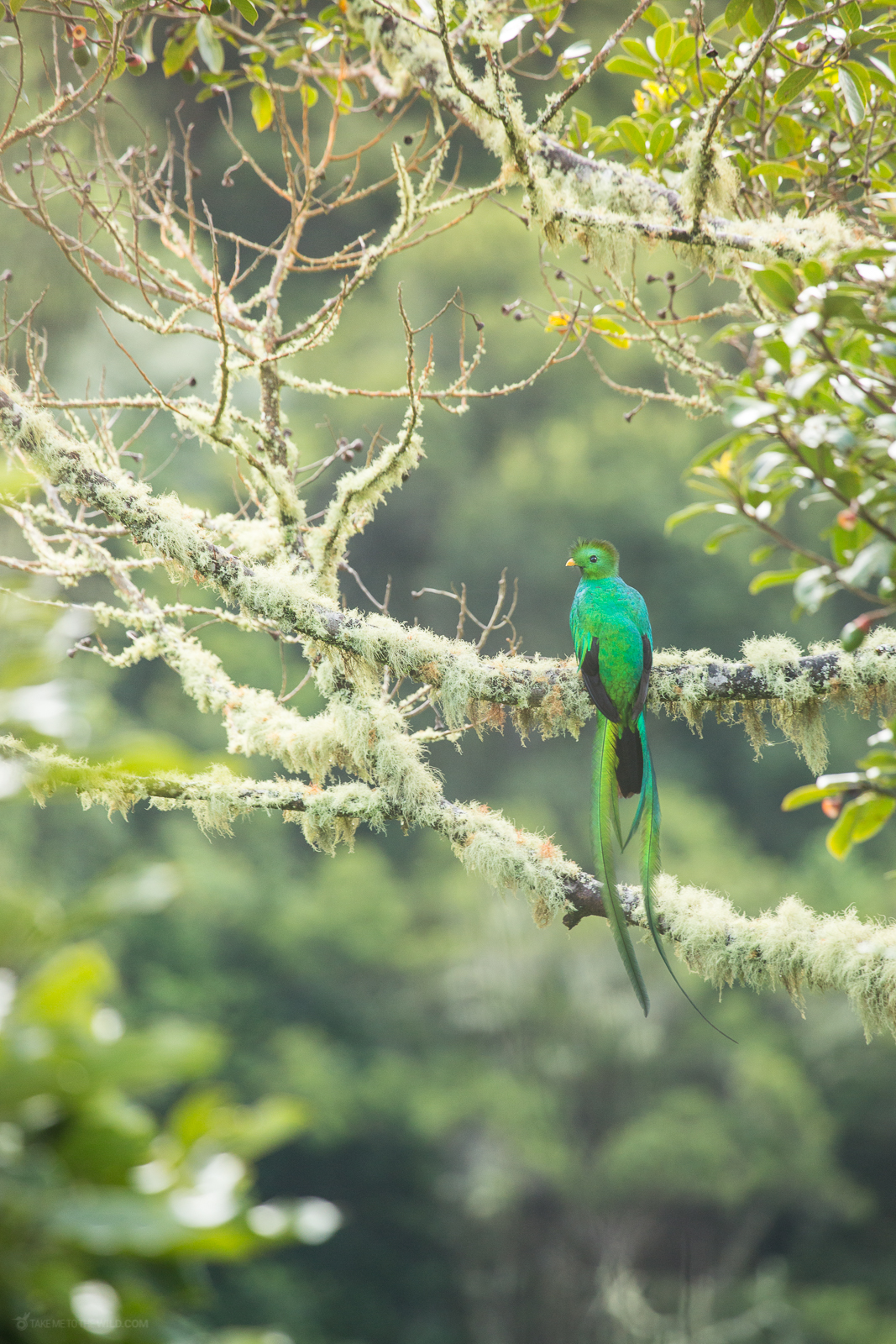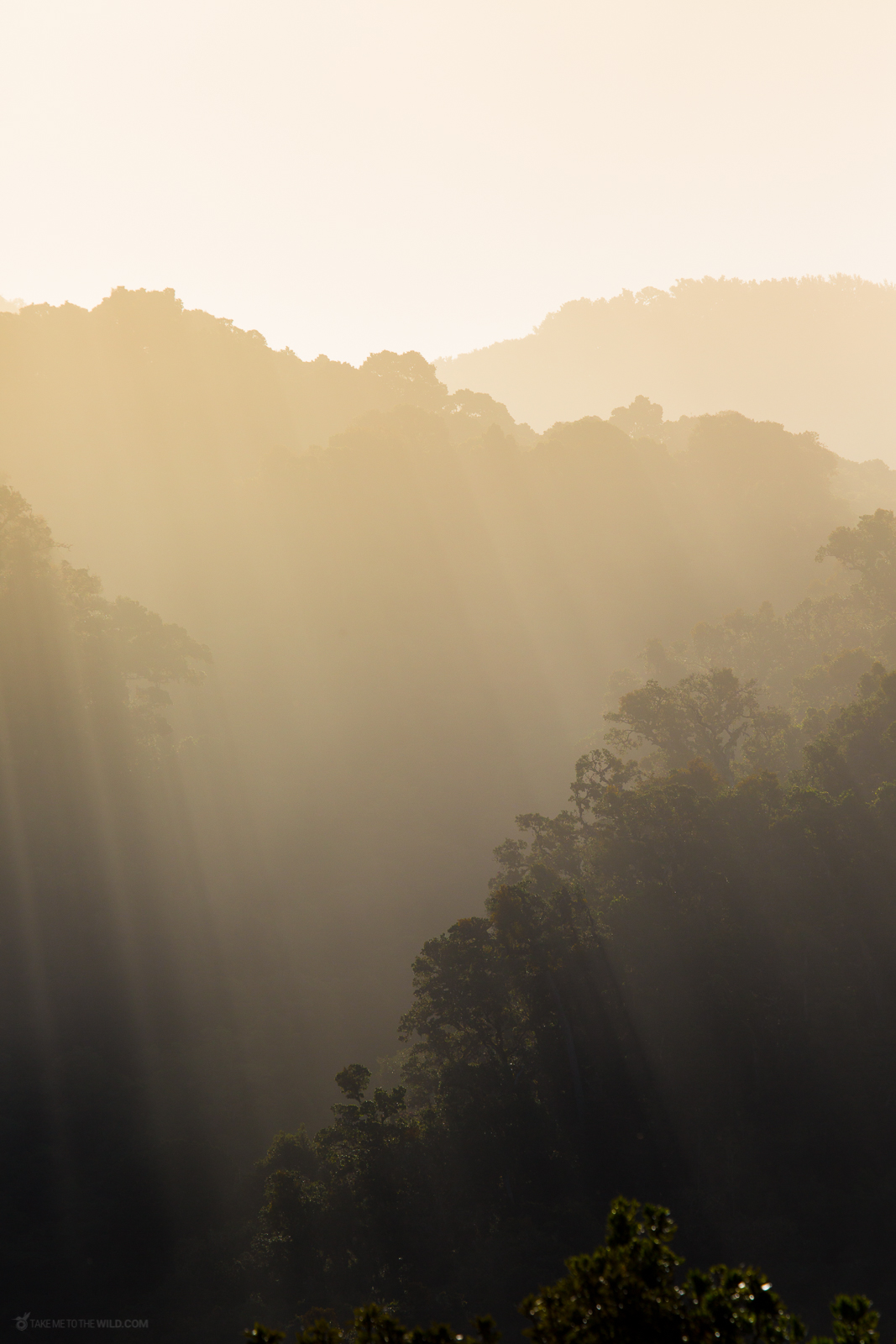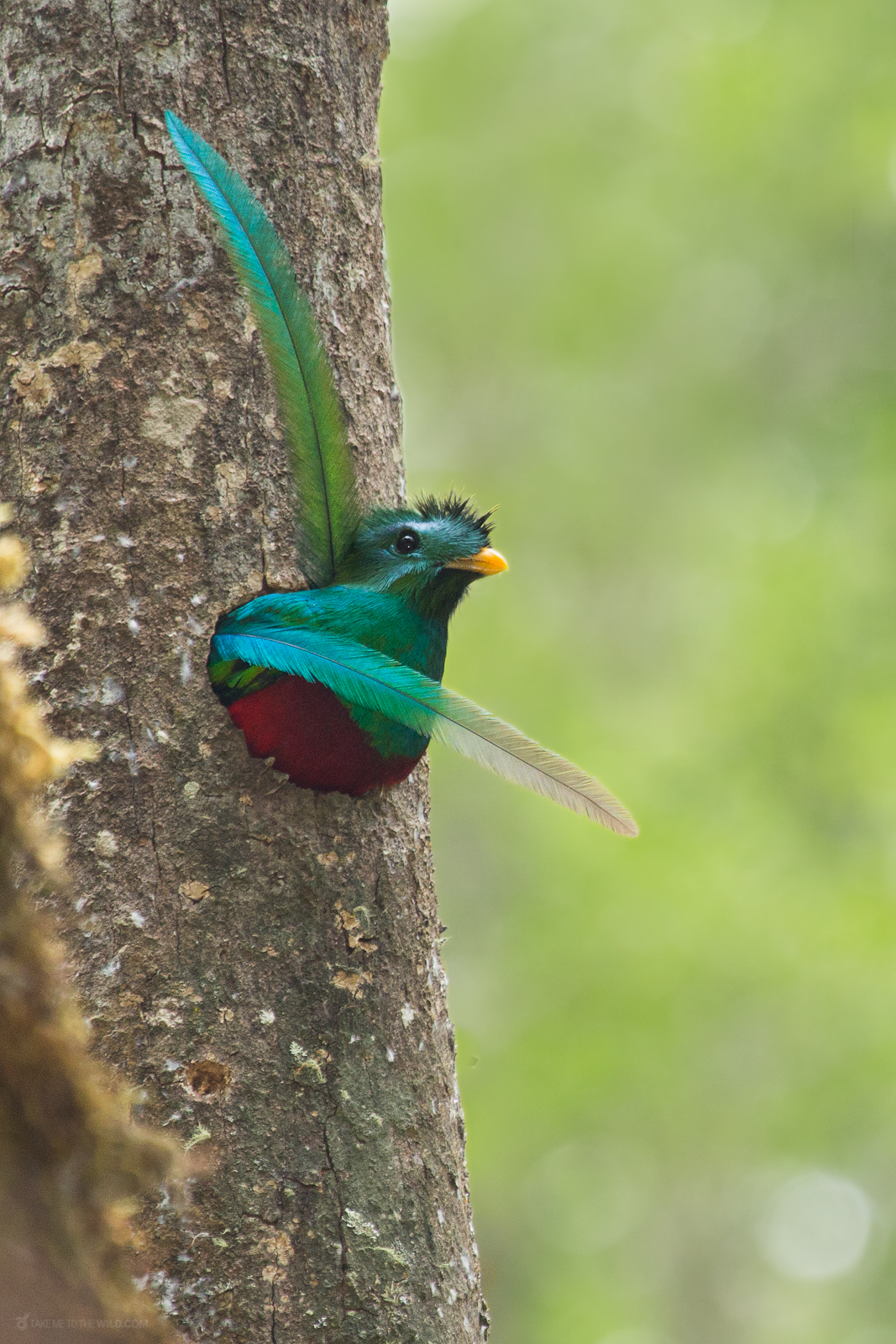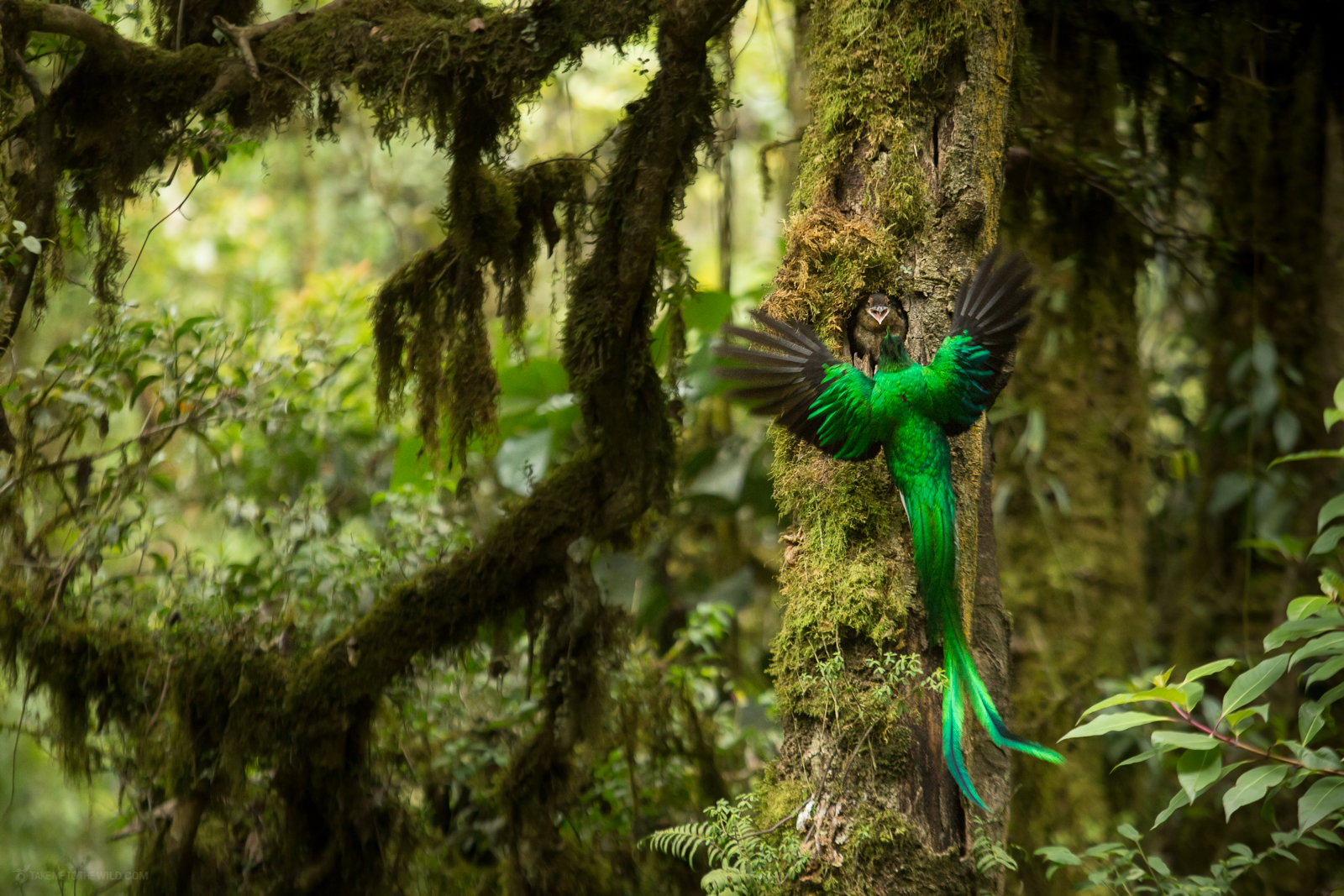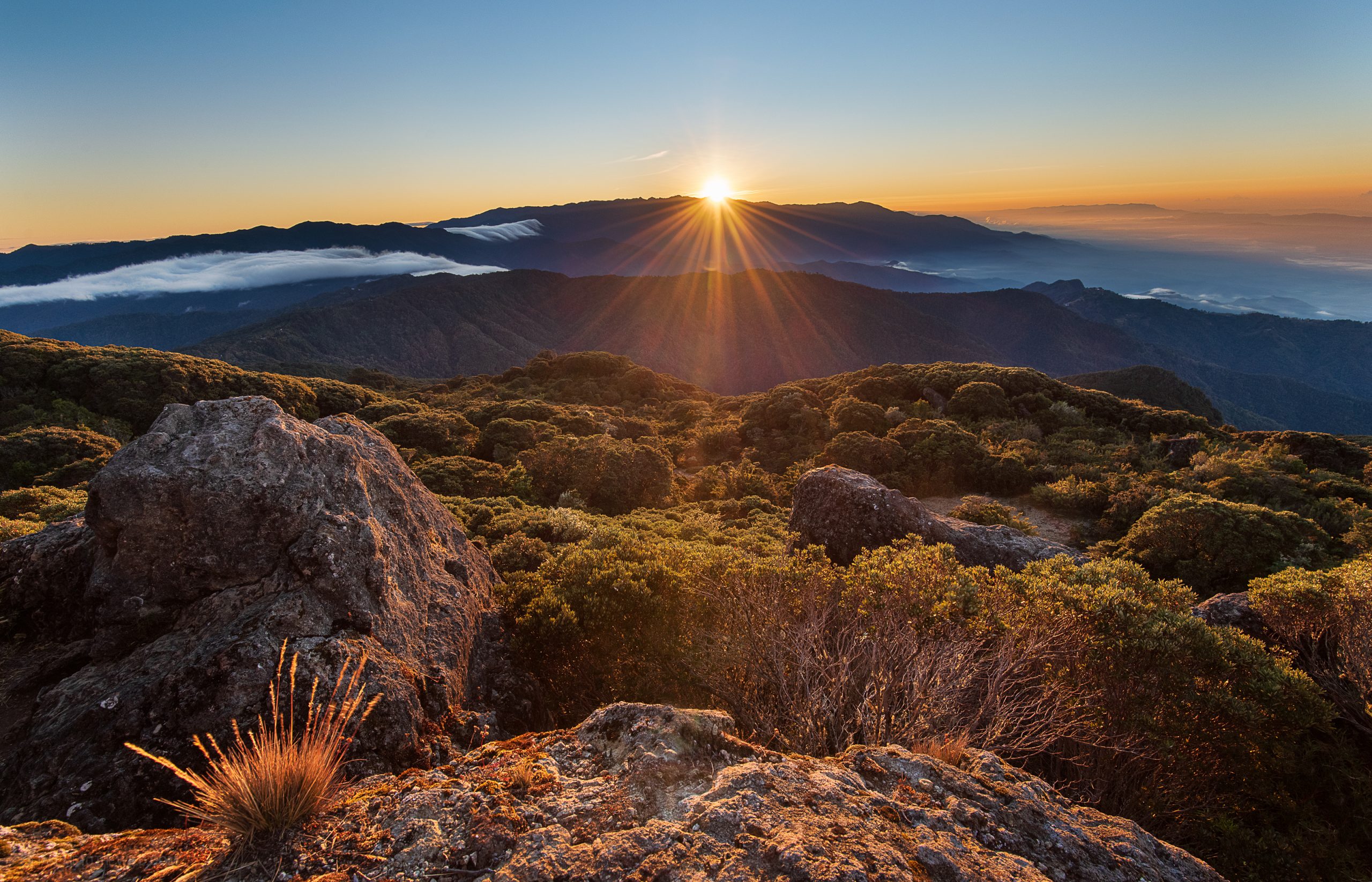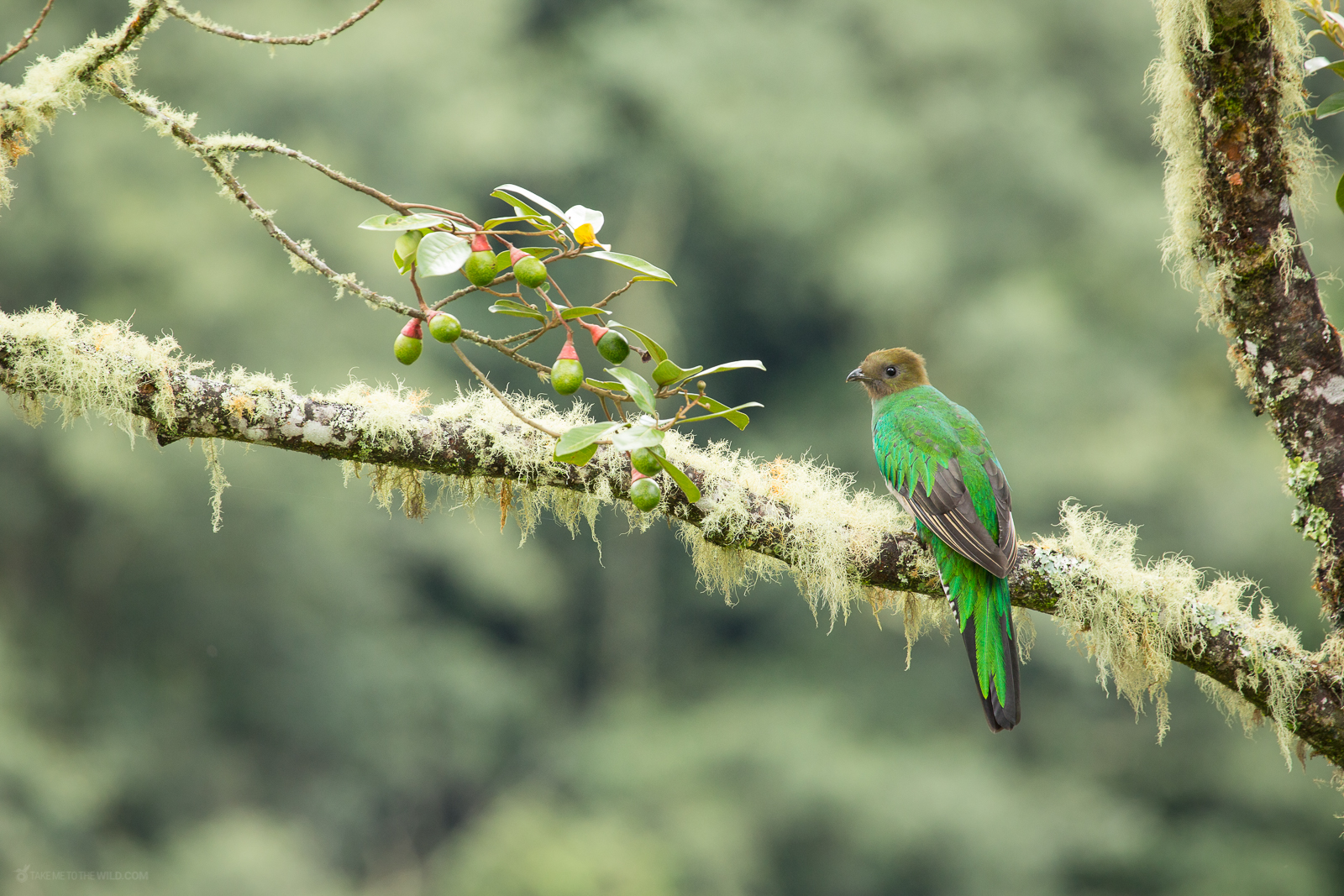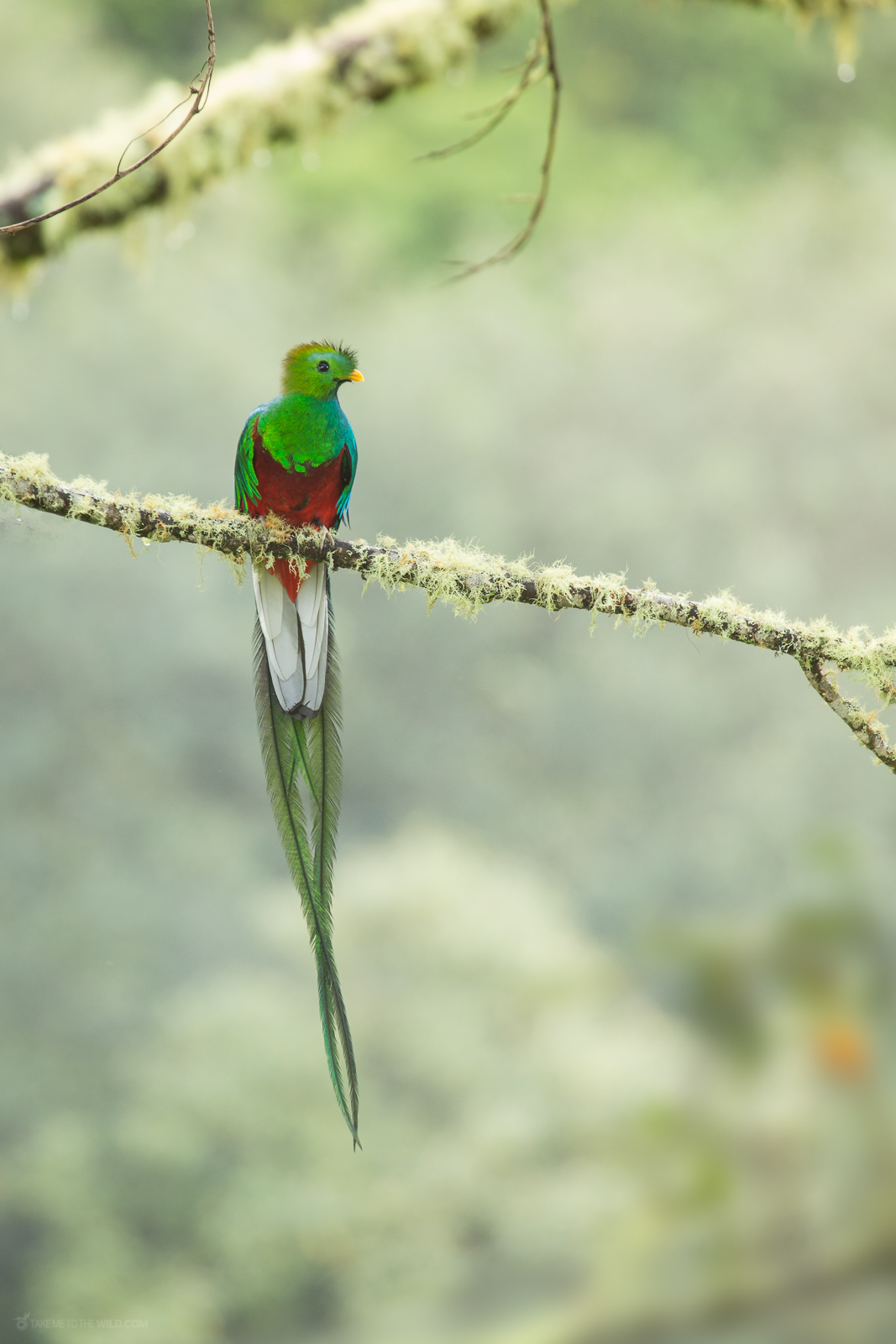 ---
All images in this website and any other source like Flickr, Facebook, Instagram are © Copyright of Chris Jiménez & TakeMeToTheWild and available for license use. Excerpts and links may be used, provided that full and clear credit is given to Chris Jimenez and TakeMeToTheWild® with appropriate and specific direction to the original content. 
Free to use for education or conservation purposes license. My images are free to use for any conservation and education purposes. You qualify if for example, you are an NGO or NPO, if you would like to use my pictures on your presentation or conservation website or in your school project. Please contact me explaining your use case.
The photography gear used in this story. Click on the items for more details.
San Gerardo de Dota and Los Quetzales National Park at Cerro de La Muerte