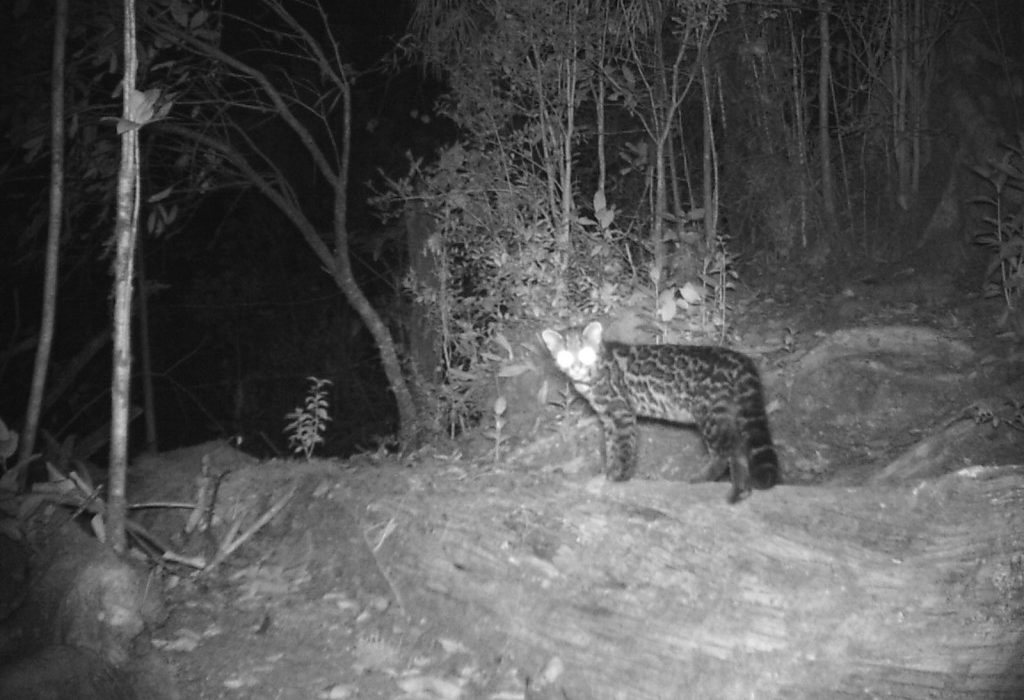 I had a project in mind at the start of this year to get some nice images of the elusive highlands cats of Costa Rica, like the Oncilla (Leopardus tigrinus) and the Margay (Leopardus wiedii).
But before setting up the "high-end" camera traps, I needed to know where to put them, where the animals where walking at night, how where they moving, etc. So I decided to found this out this year by setting up game cameras in the highlands of Costa Rica
I was lucky enough to have permission from the property owner in the highlands of Costa Rica, San Gerardo de Dota at about 2600 meters above see level to setup a couple of "game cameras" or camera traps on their property. So I went ahead a got the cheapest camera traps that I could find on Amazon.com.
I got 3 Primos Truth Cam 35 Camera that I got on sale for about 60$ each.
And set then up in places that I thought animals where most active, like: trails heading to water or rivers, crossing between properties, etc.
This post show the images and videos that those 3 cameras got between December 2014 and December 2015.
On the first couple of months I started to get some funny looks from curious animals that stumble upon the game camera.
But later, some nice results started coming in.
Puma, Cougar(Puma concolor)
I got several images of the Puma.
It looks like the same individual in all of them. Looks kind of skinny but it show up at in 2014 and also in December 2015 so hopefully it is doing well.
I got exited that a Jaguarundi(Puma Jaguarundi) show up in this elevation. Some people also report seeing it during the day on the trails of the property.
Ocelot (Manigordo) or Margay
Cant really identify this guy properly. But my guess is that it is a Ocelot (Manigordo) because of the shape of the head, but maybe it could also be a Margay. What do you think??
Oncilla (Leopardus tigrinus)

The cat that was most common on the cameras was the Oncilla (Leopardus tigrinus). This is very good news, the Oncilla is the rarest cat of Costa Rica. There is probably several individuals on the area.
Videos where also taken of the cats
For this video I am not 100% sure they are Oncillas. Could they be also Cacomistles (Bassariscus sumichrasti)?
Central American red brocket (Mazama temama)
Collared peccary(Pecari tajacu)
I got several images and videos of the Collared peccary. Was hoping to see a bigger predator behind them but not luck this time. Still is nice to know that this guys are in the area.
Spotted wood quail
I later setup a hide to get some better images of this guys.
Black guan
Conclusion
With this results, I think it was a very good year for the project. The bad news is that by now all of the 3 cameras have broken in some way or another. Lens dont work any more, Infrared light dont trigger at night, etc. So I will need to see if I can get some more to continue
The main idea with the cameras was to get the information of the good places to setup the "high end" camera traps, and that was a success.
Stay tune this year to see how it goes!.